Welcome to another day of our month for JLA!
Today, we're highlighting the Wait for You series--a contemporary NA series full of fantastic characters, sweetness, humor, and so much more! Each is about a different couple, so they can all stand alone. If you've read these books, YAY! If you haven't, you so should. Start by checking them out below!
And don't forget to keep an eye out for the word of the day so you can enter the giveaway!
PLUS tell us which of the guys in this series is your fav, and why, in the comments!
Wait for You (Wait for You #1)
Some things are worth waiting for.
Traveling thousands of miles from home to enter college is the only way nineteen-year-old Avery Morgansten can escape what happened at the Halloween party five years ago--an event that forever changed her life. All she needs to do is make it to her classes on time, make sure the bracelet on her left wrist stays in place, not draw any attention to herself, and maybe--please God--make a few friends, because surely that would be a nice change of pace. The one thing she didn't need and never planned on was capturing the attention of the one guy who could shatter the precarious future she's building for herself.
Some things are worth experiencing.
Cameron Hamilton is six feet and three inches of swoon-worthy hotness, complete with a pair of striking blue eyes and a remarkable ability to make her want things she believed were irrevocably stolen from her. She knows she needs to stay away from him, but Cam is freaking everywhere, with his charm, his witty banter, and that damn dimple that's just so... so lickable. Getting involved with him is dangerous, but when ignoring the simmering tension that sparks whenever they are around each other becomes impossible, he brings out a side of her she never knew existed.
Some things should never be kept quiet.
But when Avery starts receiving threatening emails and phone calls forcing her to face a past she wants silenced, she's has no other choice but to acknowledge that someone is refusing to allow her to let go of that night when everything changed. When the devastating truth comes out, will she resurface this time with one less scar? And can Cam be there to help her or will he be dragged down with her?
And some things are worth fighting for.

Trust in Me (Wait for You #1.5)
From the NEW YORK TIMES bestselling author of WAIT FOR YOU, this is the story of Cam and Avery's sizzling romance as you've never seen it before, told exclusively from Cam's perspective…
Cameron Hamilton is used to getting what he wants, especially when it comes to women. But when Avery Morgansten comes crashing into his life – literally – he finally meets the one person who can resist his soulful baby blues. But Cam's not ready to give up – he can't get this feisty and intriguing girl out of his head.
Avery has secrets, secrets that keep her from admitting the feelings Cam knows she has for him. What will it take to help him break down her barriers and gain her trust? Or will he be shut out of Avery's life, losing his first real shot at the kind of love that lasts forever?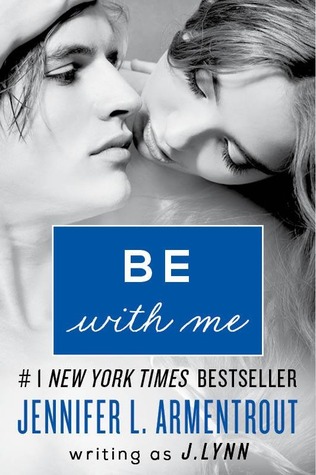 Be with Me (Wait for You #2)
Teresa Hamilton is having a rough year—she's in love with her big brother's best friend, but he hasn't spoken to her since they shared a truly amazing, mind-blowing, change-your-life kiss. She got out of a terrible relationship. And now an injury is threatening to end her dance career for good. It's time for Plan B – college. And maybe a chance to convince Jase that what they have together is real.
Jase Winstead has a huge secret that he's not telling anyone. Especially not his best friend's incredibly beautiful sister. Even though he and Teresa shared the hottest kiss of his life, he knows that his responsibilities must take priority. He certainly doesn't have time for a relationship. But it doesn't help that all he can think about kissing the one girl who could ruin everything for him.
As they're thrown together more and more, Jase and Tess can't keep denying their feelings for each other. But a familiar danger looms and tragedy strikes. As the campus recovers, the star-crossed couple must decide what they're willing to risk to be together, and what they're willing to lose if they're not…

Stay with Me (Wait for You #3)
At 21, Calla hasn't done a lot of things. She's never been kissed, never seen the ocean, never gone to an amusement park. But growing up, she witnessed some things no child ever should. She still carries the physical and emotional scars of living with a strung-out mother, Mona—secrets she keeps from everyone, including her close circle of college friends.
But the safe cocoon Calla has carefully built is shattered when she discovers her mom has stolen her college money and run up a huge credit card debt in her name. Now, Calla has to go back to the small town she thought she'd left behind and clean up her mom's mess again. Of course, when she arrives at her mother's bar, Mona is nowhere to be found. Instead, six feet of hotness named Jackson James is pouring drinks and keeping the place humming.
Sexy and intense,
Jax
is in Calla's business from the moment they meet, giving her a job and helping her search for Mona. And the way he looks at her makes it clear he wants to get horizontal . . . and maybe something more. Before Calla can let him get close, though, she's got to deal with the pain of the past—and some very bad guys out to mess her up if she doesn't give them her mom.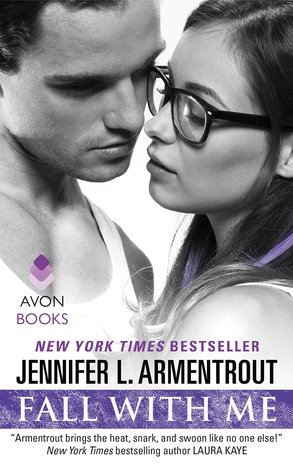 Fall with Me (Wait for You #4)
Eleven months ago, bartender and weird-shirt-wearing extraordinaire Roxy and Officer Reece Anders had a one night stand. Well, kind of. She's been in love with him since she was fifteen, and he wishes that night they shared never happened. She's sworn him off forever, but the past and future collide, forcing her to rely on the one man who broke her heart not once, but twice.
Her best friend since birth has been in a long-term care facility since he became a victim of a hate crime years ago, and the person who put him in there is out of prison and wanting to make amends with him and Roxy. She's not sure she has room for forgiveness in her and when she begins to receive frightening messages and is on the receiving end of escalating violence, she thinks she knows who is to blame. The man who already destroyed one life already.
But Reece isn't convinced. The threats are too personal, and even if Roxy doesn't believe him, he's not willing to let anyone hurt her. Including himself. He's already messed up more than once when it comes to Roxy and he's not going to let history repeat itself.

Dream of You (Wait for You #4.5)
Abby Erickson isn't looking for a one-night stand, a relationship, or anything that involves any one-on-one time, but when she witnesses a shocking crime, she's thrust into the hands of the sexiest man she's ever seen - Colton Anders. His job is to protect her, but with every look, every touch, and every simmering kiss, she's in danger of not only losing her life but her heart also.
*Val's review*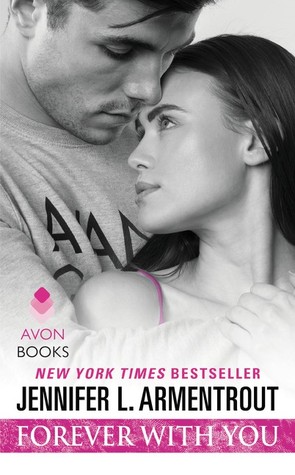 Forever with You (Wait for You #5)
In the irresistibly sexy series from #1 New York Times bestselling author Jennifer L. Armentrout, two free spirits find their lives changed by a one-night stand…
Some things you just believe in, even if you've never experienced them. For Stephanie, that list includes love. It's out there. Somewhere. Eventually. Meanwhile she's got her job at the mixed martial arts training center and hot flings with gorgeous, temporary guys like Nick. Then a secret brings them closer, opening Steph's eyes to a future she never knew she wanted—until tragedy rips it away.
Nick's self-assured surface shields a past no one needs to know about. His mind-blowing connection with Steph changes all that. As fast as he's knocking down the walls that have kept him commitment-free, she's building them up again, determined to keep the hurt—and Nick—out. But he can't walk away. Not when she's the only one who's ever made him wish for forever . . .
Giveaway...