This is our version of Waiting on Wednesday but with more cuddles, books we can't wait to cuddle for various reasons.
What are we waiting on this week? THIS!
Stuck spending the summer with his screwed up family, Gabriel Walker is bored out of his mind and looking for an adventure. And he seems to find it with the hot girl who lives next door. The attraction between them is instant. Electric. Soon they're spending every stolen minute together. Talk about the perfect summer fling…

Lucy isn't what she seems. She doesn't live next door—she's the girl who's been hired to house sit for the summer while the family goes on a worldwide vacation. If Gabe wants to believe she's a spoiled rich girl looking for some fun, she can go along with that. After the summer, she'll never see him again.

They don't count on running into each other at college. Now Lucy must keep up the pretense of being a rich girl—and it's exhausting. She knows she's falling in love with Gabe and she's scared he feels the same. Will he still care about her when he discovers the truth?
Available August 25th
Why am I waiting? I loved the first book in this series,
Fair Game
, and I'm excited for more. This author's NA books have always been good. I'm thinking this one will be too.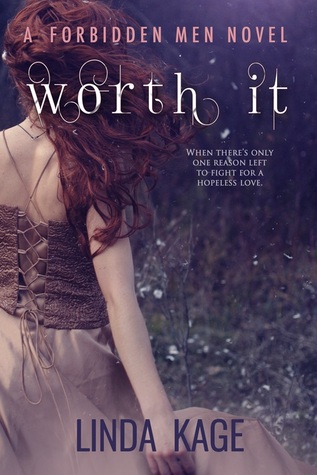 fell in love once.
It was amazing. She was amazing. Life was amazing.
I lived for each time I could see her, and nothing else mattered, not that our families were enemies, our time together was forbidden, or we had to meet in secret.
Our love could conquer all.
Until it didn't.
So I was ripped away from the love of my life and shoved into hell, forced to continue without her.
It shattered me, broke the best parts of me, left me permanently damaged.
Or so I thought.
Years later, I swear history's trying to repeat itself because she's back in my life, and I'm just as drawn to her as I was before. But I'm older and wiser now, and I know she should stay away from a worthless ex-con like me.
So, I will not let her in. I absolutely refuse to hurt her. I will keep her away.
Then again, sometimes risking your greatest fear to get to a smile makes everything worth it, and besides, I'm not sure I can resist her, anyway.
This is the story of how Felicity Bainbridge changed my life forever, starting one summer day long ago after I was forced to change a dirty diaper...
--Knox Parker
Available August 25th!
Why am I waiting? DO YOU EVEN KNOW HOW LOUD I HAPPY-SQUEALED WHEN I FOUND THIS BOOK? I adore--adoreadoreadooooore!--Linda Kage. She's the author of one of my favorite series (Forbidden Men) and what I'm pretty sure is my favorite book so far this year (A Perfect Ten). So another book by her--and in the FORBIDDEN MEN series, nonetheless? I THINK I JUST DIED. I'LL COME BACK TO LIFE WHEN THIS BOOK IS IN MY HANDS. I cannot wait, y'all. There are no words. (Which is why I'm dead. I exploded with eager excitement. Because that's a thing that happens. CLEARLY.)
That's what we're waiting on this week! What do you think? What are you waiting on? Leave us a comment!