From Berkley...
From New York Times bestselling author Yasmine Galenorn comes an all-new series set in the realm of her Otherworld novels.

I'm Shimmer, a blue dragon shifter. Thanks to a mistake, I was exiled from the Dragon Reaches and sentenced to work for Alex Radcliffe, a vampire who owns the Fly by Night Magical Investigations Agency. Now, not only do I have to adapt to Earthside culture, but every time I turn around, somebody's trying to kill us. And worse, Alex is as gorgeous as he is exasperating. But you know what they say: All's fair in love and bounty hunting…

When an old friend of Alex contacts him about a haunting at the High Tide Bed & Breakfast in Port Townsend, Washington, we think we're on a simple ghost hunt. But our investigation quickly transforms into a deadly fight as we uncover an eighty-year-old murder, a cursed house, and a dark force trapping the spirits within. To stop impending disaster we must break the curse and lay the angry spirits to rest.
Val's giving away her review copy on this one...
US only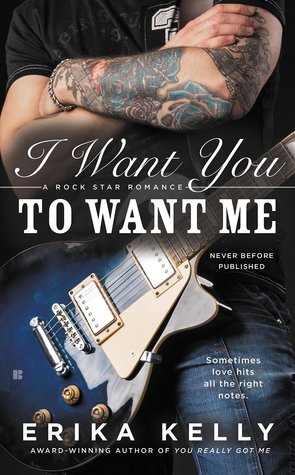 From the award-winning author of You Really Got Me comes the next romance in her red-hot Rock Star Romance series, about a rocker who lives for his music—and loves with all his heart.
Derek Valencia finally has the success he's worked so hard for. His band is touring its debut album and great reviews are rolling in. But when pictures of him tossing naked groupies off a balcony go viral, it's damage-control time. He's assigned a "babysitter" whose sole job is to keep him out of trouble.
Violet Davis swore she'd never work in the music industry again, but being a minder for a rock star will earn her enough to pay off the mortgage on her wildflower farm. And for a girl brought up in the foster care system, owning her own home means more to her than anything.
Though at first the two bang heads, the rocker and the farm girl soon grow close and realize that they make sweet music together. But can a girl who craves the stability of life on a farm really make it work with a man whose life is spent on the road with his band?
From Signet...
From the New York Times bestselling author of Vipers Run, here is the latest Skulls Creek novel, starring the outlaws of the Vipers Motorcycle Club and the women in need of their protection—and love.…

Even though he's no longer a U.S. soldier, Talon "Tals" Garrity hasn't lost his desire for living on the edge. As the enforcer for the Vipers Motorcycle Club, the eternal bad boy is always getting into trouble—especially with the ladies, who can't seem to resist him. But when Maddie Wells returns to Skulls Creek, he's shocked that she can't seem to keep her hands off him either. Good thing Tals doesn't mind playing with fire.

Growing up with her family's prestigious name and money, Maddie could never indulge a bad-boy biker like Tals. Now that she's back, she finds herself irresistibly drawn to him. But if Maddie ends up getting what she wants, they might both be sorry. Because some very dangerous men are hot on her trail—and Tals and his MC will have to put their lives on the line to protect her.…
From Jove...
The #1 New York Times bestselling author of Air Bound returns to the mysterious coastal town of Sea Haven where six sisters of the heart are bound by the elements, and one is stalked by an inescapable past…
After escaping from a cult, Lexi found refuge with her sisters on the farm that more than sustained her body—it nurtured her soul as well. But she never forgot the terror she left behind or the always present fear that the cult would find her again, and claim her. Then her nightmare came true.
Lexi was discovered and threatened—only to be suddenly saved by a stranger. He is Gavriil Prakenskii, and he's awestruck by the woman he's rescued. She is destined for him. He can feel it in his soul. But how can Lexi find happiness with a man steeped in secrets and shadows, one intimately acquainted with violence, and whose very love could be the death of them?