This is our version of Waiting on Wednesday but with more cuddles, books we can't wait to cuddle for various reasons.
What are we waiting on this week? THIS!
What would you do if the hottest man on earth made you an offer you couldn't refuse?

What if it was the offer of a lifetime? The sort of offer that would make you blush as he offered you whatever you wanted to make you accept. What if the offers were so spicy, so naughty, so scandalous that you wouldn't even want to tell your best friend?

If you were me, you would say yes.

There are three things you should know.
His name is TJ Walker. He's 28, hot as can be and he's my brother's best friend.
TJ asked me to be his fiance for four weeks.
I'm hoping to make the engagement real.

I know. I can't believe it either. What am I thinking? There are so many things that could go wrong by accepting to be TJ's four week fiance? But, I can't stop thinking that there are also so many things that could go right.
This one is seriously one of my favorite trope! Love me some pretending stories!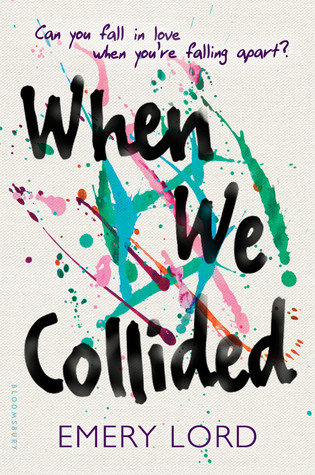 Meet Vivi and Jonah: A girl and a boy whose love has the power save or destroy them.
Vivi and Jonah couldn't be more different. Vivi craves anything joyful or beautiful that life can offer. Jonah has been burdened by responsibility for his family ever since his father died. As summer begins, Jonah resigns himself to another season of getting by. Then Vivi arrives, and suddenly life seems brighter and better. Jonah is the perfect project for Vivi, and things finally feel right for Jonah. Their love is the answer to everything. But soon Vivi's zest for life falters, as her adventurousness becomes true danger-seeking. Jonah tries to keep her safe, but there's something important Vivi hasn't told him.
Perfect for fans of E. Lockhart and Jandy Nelson, When We Collided is a powerful story of two teens whose love is put to the test by forces beyond their control.

Why am I waiting? I have heard an endless amount of great things about Emery Lord's novels, and this one sounds SO GOOD. And I really, really like the name Jonah. I am exciiiited!


That's what we're waiting on this week! What do you think? What are you waiting on? Leave us a comment!