This is a weekly bookish meme hosted by MizB at
Should Be Reading
.
* Share two (2) "teaser" sentences from somewhere on that page
* BE CAREFUL NOT TO INCLUDE SPOILERS!
(Make sure that what you share doesn't give too much away! You don't want to ruin the book for others!)
* Share the title & author, too, so that other TT participants can add the book to their TBR Lists if they like your teasers!
The Bad Boy Is Back

Evan Downey needs a new beginning. Since the death of his wife five years ago, the brilliant tattoo artist has shut himself away in a prison of grief that not even his work can break him out of-and what's worse, Evan knows his son Lyon is bearing the brunt of his seclusion. Moving back to the lake town of Evergreen Cove where he spent his childhood summers is his last chance for a fresh start.

Charlotte Harris knows she owes it to her best friend's memory to help Evan and his son find their way again, but she can't stop her traitorous heart from skipping a beat every time she looks into Evan's mesmerizing eyes. Charlotte is determined to stay strictly in the Friend Zone-until a mind-blowing night knocks that plan by the wayside. Now, if they're brave enough to let it, Charlotte and Evan might just find a love capable of healing their broken hearts . . .
Available today from Forever
Teaser...
A few steps on the wooden dock, Evan opened his mouth to get Lyon's attention when the blonde turned her head. His tongue stuck to the roof of his mouth for a second as his eyes traveled down her body and back up in disbelief.




Charlie?




She beamed up at him, squinting behind big, round sunglasses. "Hey." (Kindle location 418)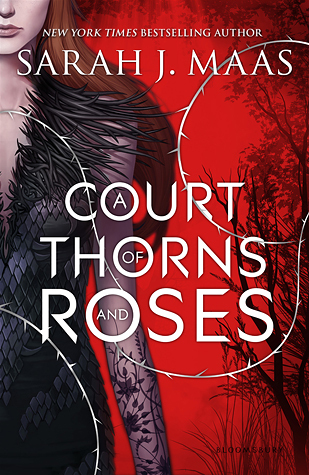 A thrilling, seductive new series from New York Timesbestselling author Sarah J. Maas, blending Beauty and the Beast with faerie lore.
When nineteen-year-old huntress Feyre kills a wolf in the woods, a beast-like creature arrives to demand retribution for it. Dragged to a treacherous magical land she only knows about from legends, Feyre discovers that her captor is not an animal, but Tamlin—one of the lethal, immortal faeries who once ruled their world.
As she dwells on his estate, her feelings for Tamlin transform from icy hostility into a fiery passion that burns through every lie and warning she's been told about the beautiful, dangerous world of the Fae. But an ancient, wicked shadow grows over the faerie lands, and Feyre must find a way to stop it . . . or doom Tamlin—and his world—forever.
Perfect for fans of Kristin Cashore and George R. R. Martin, this first book in a sexy and action-packed new series is impossible to put down!
Releases May 5th!
Teaser...
They watched me, too closely to be casual. Tamlin straightened a bit and said, "You look...better than before."
Was that a compliment? I could have sworn Lucien gave Tamlin an encouraging nod.
"And your hair is...clean."
I find Tamlin's attempt at compliments amusing. I also just really, really, REALLY enjoy Tamlin. And Lucien's name. (Also Lucien a bit.)
Those are our teasers for this week! What do you think? Do you have a teaser to share? Leave us a comment!