The fabulous girls over at
YA Bound
created this super HOT meme. Here's how it works.
From the book you're currently reading, or one you just finished, tell us what made you SWOON. What got your heart pounding, your skin tingling, and your stomach fluttering.
Shout it out on Twitter with the hashtag #YABound, post it here in the comments, or grab the adorable button above and share it on your blog! I want to know & so do the chicks at YABound!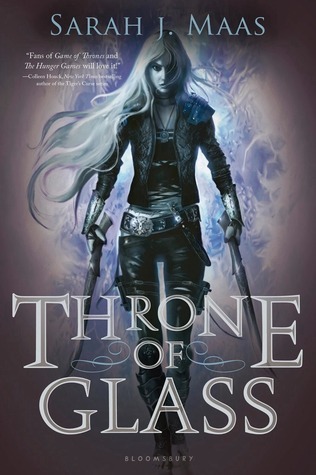 Throne of Glass (Throne of Glass #1) by Sarah J. Maas
In a land without magic, where the king rules with an iron hand, an assassin is summoned to the castle. She comes not to kill the king, but to win her freedom. If she defeats twenty-three killers, thieves, and warriors in a competition, she is released from prison to serve as the king's champion. Her name is Celaena Sardothien.
The Crown Prince will provoke her. The Captain of the Guard will protect her. But something evil dwells in the castle of glass--and it's there to kill. When her competitors start dying one by one, Celaena's fight for freedom becomes a fight for survival, and a desperate quest to root out the evil before it destroys her world.
Swoon...
Dorian approached her slowly, halting only a hand's breath away. "You left the ball without saying good-bye," he said, and braced an arm against the wall beside her head. She raised her eyes, examining the black detail on the sleeve that fell just above her hair.
"I'm impressed you got up here so quickly--and without a pack of court ladies hounding after you. Perhaps you should try your hand at being an assassin."
He shook the hair out of his face. "I'm not interested in court ladies," he said thickly, and kissed her.
His mouth was warm, and his lips were smooth, and Celaena lost all sense of time and place as she slowly kissed him back. He pulled away for a moment, looked into her eyes as they opened, and kissed her again. It was different this time--deeper, full of need.
I'm a Chaol fan myself, but even I can't deny that Dorian is quite charming. Definitely worth swooning over. What do you think? Do you have a swoon to share? Leave us a comment!