This is our version of Waiting on Wednesday but with more cuddles, books we can't wait to cuddle for various reasons.
What are we waiting on this week? THIS!
Sweet (Contours of the Heart, #3) by Tammara Webber
He's the love of her life, but he doesn't know it.
She's his one moment of sacrifice in a lifetime of survival.

He was damaged and wild, but resilient.
She's always been obedient. Now she's restless.

Home for the summer between college and med school, Pearl Torres Frank knows two things: Boyce Wynn is the embodiment of everything she should run from, and everything she wants to run to. Rebellious and loud. Unconcerned with society's opinion of him. Passionate. Strong. Dangerous.

And one more trait he hides from everyone but her:
Sweet.
Available April 27th
Why am I waiting? I so LOVE this series with ALL the contours of my HEART. This series has emotion and love. These characters feel so real to me! *SPINS* I'm IMPATIENTLY waiting for MORE. *sigh*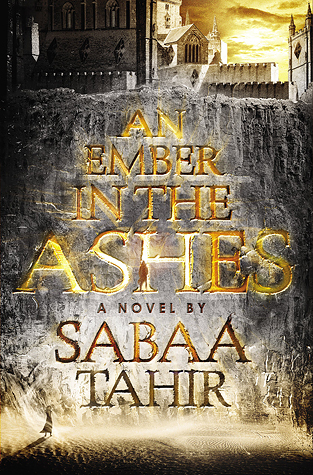 An Ember in the Ashes by Sabaa Tahir
Set in a terrifyingly brutal Rome-like world, An Ember in the Ashes is an epic fantasy debut about an orphan fighting for her family and a soldier fighting for his freedom. It's a story that's literally burning to be told.
LAIA is a Scholar living under the iron-fisted rule of the Martial Empire. When her brother is arrested for treason, Laia goes undercover as a slave at the empire's greatest military academy in exchange for assistance from rebel Scholars who claim that they will help to save her brother from execution.
ELIAS is the academy's finest soldier—and secretly, its most unwilling. Elias is considering deserting the military, but before he can, he's ordered to participate in a ruthless contest to choose the next Martial emperor.
When Laia and Elias's paths cross at the academy, they find that their destinies are more intertwined than either could have imagined and that their choices will change the future of the empire itself.
Available on April 28th!
Why am I waiting? Well, first of all, everyone and their grandmother told me on Twitter I need to get this book on my radar NOWNOWNOW. (I'm kinda bitter, by the way. They made me point my grabby hands at a book I can't have until APRIL... but it's okay, I love them anyway.) Second of all, I actually read the synopsis and it sounds so freaking good. And now I want it. I especially want to meet Elias. He's a soldier! Overall, this is clearly a book I need to get my hands on.
That's what we're waiting on this week! What do you think? What are you waiting on? Leave us a comment!