This is our version of Waiting on Wednesday but with more cuddles, books we can't wait to cuddle for various reasons.
What are we waiting on this week? THIS!
From the author of the Between Breaths novels comes a gripping adult romance about finding yourself while taking a second chance at your first love…

Dakota Nakos was always the resilient, strong-willed achiever. But when her father dies and she's entrusted with the family's casino, she feels vulnerable, scared, and more than a little emotional —not exactly the best time to see an old lover she's never really gotten over.

Dakota once meant the world to Shane Garrity. Then suddenly he left town to train as a U.S. Marshal, and their love for each other crashed into a memory. Now he's come home for her father's funeral, and one look at the girl he left behind stirs up both memories and regrets, and reignites a fire he feared he'd lost forever.

Dakota may be the same driven girl she always was, but she's also changed in ways neither could have anticipated. She's not just a young woman searching for own identity in the Native American community in which she was raised, but one questioning her new life outside her father's shadow. Above all she wonders if Shane can push past her weakened defenses to rekindle what they once had, or whether the intense blaze between them will ultimately reduce her heart to ashes.
Why am I waiting? I love this author. Her Between Breathes series is one of my favorites. Excited for more!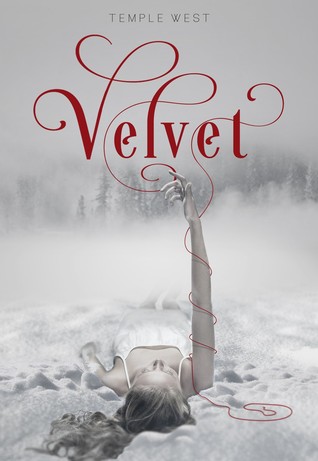 First rule of dealing with hot vampire bodyguards? Don't fall in love.
After losing both her parents before age seventeen, aspiring designer Caitlin Holte feels like her whole world has been turned upside down, and that was before the terrifying encounter with a supernatural force. Then, she learns that her hot bad-boy neighbor, Adrian—who might have just saved her life—is actually a half-demon vampire.
Suddenly Caitlin is stuck with a vampire bodyguard who feels that the best way to protect her is to become her pretend boyfriend. Trouble is, Caitlin is starting to fall in love for real, while Adrian can never love a human. Caitlin trusts Adrian to keep her safe from his demon father, but will he be able to protect her heart?
Why am I waiting? OHMYGOD. I don't know how I haven't seen this book until now, but I literally just found it on Goodreads and I am DYING for it. Read that synopsis. Read that synopsis and then tell me that it doesn't look PERFECT for me. Try.
Yeah, you can't. YOU CAN'T BECAUSE IT IS SO PERFECT FOR ME. (Or you can, but then you're a liar. Or you're new--hi!) For real, I am fangirling so hard. "First rule of dealing with hot vampire bodyguards? Don't fall in love." I think I'm about to cry because this book exists and I honestly and truly can't wait to get my hands on it so I can read it and love all over it. AHHHHHH.
Okay, I'm gonna go cry in a corner now until this book stumbles its way into my hands.
That's what we're waiting on this week! What do you think? What are you waiting on? Leave us a comment!