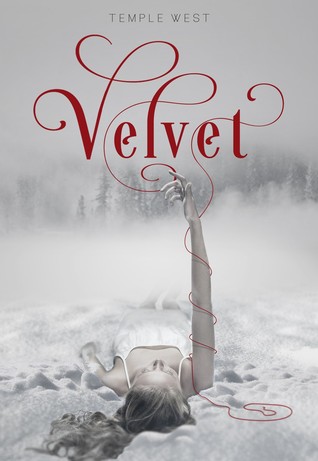 Source: Print ARC provided by the publisher in exchange for a fair and honest review.
First rule of dealing with hot vampire bodyguards? Don't fall in love.
After losing both her parents before age seventeen, aspiring designer Caitlin Holte feels like her whole world has been turned upside down, and that was before the terrifying encounter with a supernatural force. Then, she learns that her hot bad-boy neighbor, Adrian—who might have just saved her life—is actually a half-demon vampire.
Suddenly Caitlin is stuck with a vampire bodyguard who feels that the best way to protect her is to become her pretend boyfriend. Trouble is, Caitlin is starting to fall in love for real, while Adrian can never love a human. Caitlin trusts Adrian to keep her safe from his demon father, but will he be able to protect her heart?
Review...
When I first found this book on Goodreads, I was SO EXCITED. Like, I freaked out. There was actual flailing. It was probably really amusing to watch. The best part was that I hadn't even gotten through the whole synopsis at that point--just the first sentence, "First rule of dealing with hot vampire bodyguards? Don't fall in love." That alone had me making grabby hands for Velvet. Then I read the rest of the synopsis and died.
So after I came back to life, I somehow managed to get my hands on an ARC. And then I died again because EXCITEMENT. But after I came back to life again, I picked this baby up and read it.
I found Velvet to be interesting, enjoyable, and fabulously romantic.
One of my favorite aspects to this story was the vampires. The concept used in Velvet was so unique. I've read loads of vampire novels, but I can honestly say that I've never read vampires like these. The farther I got into the book, the more I learned, and the more drawn I was to their mythology. It's always fun to pick up a paranormal novel and find a new image of a common paranormal creature.
Another great aspect was the characters. Caitlin was snarky. And funny. And I kind of liked her. I also kind of didn't like her... it was an odd balance. But overall, I thought it was fun to be inside her head. I was of course a fan of Adrian de la Mara. I found him to be wonderful and definitely worth some swoons.
Adrian and Caitlin as a couple was something I rooted for throughout the entire book. There were ups and downs and fights and friendship... during it all, I was sitting there like OKAY NOW BE AN ACTUAL CUTE COUPLE DO IIIIIT. There were plenty of sweet moments, and just in general I thought the romantic elements of this book were pretty great.
The only thing that kind of took away from the story a tiny bit--and only really at the beginning--was the strong use of tropes. Specifically the fact that using these tropes had me comparing almost everything in this story to Twilight. I don't like to do that. I don't even like to mention it now. But I feel like I should because it's there, and it took me a little longer to get into this book because of it. Caitlin reminded me of a snarky Bella, and Adrian reminded me of kind of a hipster Edward. (Don't know why, but he totally seemed hipster to me.) And just the set up of the book in the first chunk of the book... very trope-driven and Twilight-ish. This stopped bogging me down once I got more into the story--especially when the vampires started getting explained, because those were distinctly DIFFERENT.
Overall, Velvet was a very enjoyable read, stocked full with swoons, and I definitely plan on picking up the sequel. If you're looking for a super cool, entertaining, sweet, and just plain fun vampire novel, I highly recommend picking this lovely book up!
4 stars - A super cool, entertaining, sweet, and just plain fun vampire novel!