From Berkley...
The first in a brand new contemporary romance series starring the men and women who are determined to keep the billion-dollar denim dynasty, Riley O'Brien & Co, on top, but aren't about to let success stand in the way of love…

Amelia Winger is a small-town girl with big dreams of becoming a successful designer. So when she gets a gig designing accessories for denim empire Riley O'Brien & Co., it's a dream come true. Amelia can handle the demanding job, but she isn't quite prepared for sexy CEO Quinn O'Brien. She's doing her best to keep things professional, but the attraction sparking between them makes it personal. And so does the secret project she's working on behind his back...

Quinn's not interested in the new accessories, but he is interested in the woman designing them. Amelia is smart, sexy, and talented, and he hasn't been able to stop thinking about her since they met. Mixing business and pleasure isn't wise, but that doesn't stop him from coming up with excuses to spend time with her. He thinks he understands the risk he's taking when he gets involved with Amelia. But he doesn't know he's risking a lot more than his heart.
From the author of Dictatorship of the Dress comes a new novel about a woman who's vowed to never walk down the aisle—and the two men who'll do anything to get her to say "I do"…

"Always a bridesmaid, never a bride" has suited Danica James just fine…until the mysterious man who crashed her sister's wedding steals her heart, leaves a slice of groom's cake under her pillow, and then disappears.

Hoping to forget her unforgettable fling, Dani takes a job as a backstage masseuse for a rock music festival, not expecting the tour's headlining bad boy to make an offer she can't refuse. Nash Drama needs a fiancée—and fast…

Mick Spencer is the best wedding cake designer in New Hope and the town's most eligible bachelor. But despite the bevy of bridesmaids he's sampled, Mick can't get the evening he spent with Dani out of his mind.

So when she shows up for a cake tasting at the Night Kitchen—with his former best friend's ring on her finger—Mick vows to charm the woman of his dreams into choosing a sweet and sinful ever after, with him…
From bestselling author Lisa Bingham comes the first in a brand-new series starring a trio of handsome wranglers. The Taggart brothers have bodies of iron and hearts of gold—though both may be a shade tarnished. But that doesn't stop them from trying to keep the women they love in their arms . . .
Elam Taggart knows about the nickname town gossips have given him: Desperado. He doesn't care. He's lost just about everything: his wife, his parents, his little sister, and his career as a Navy EOD specialist. After returning home, he hightails it to the rugged Wasatch Mountains outside town.
But when his brother comes asking for help, Elam can't say no. That is, until Elam realizes that in order to help, he'll be forced to spend time with town newcomer P.D. Raines. P.D. knows that asking Elam Taggart to be her partner in the town's upcoming Wild West Games is a mistake. But she needs the prize money, and Elam is lean, hard, and tortured—a dangerous combination she can't seem to resist.
As the competition heats up—to the point of peril—Elam and P.D. have to turn away from the past and embrace the passion that sparks between them in order to escape the threat to their lives.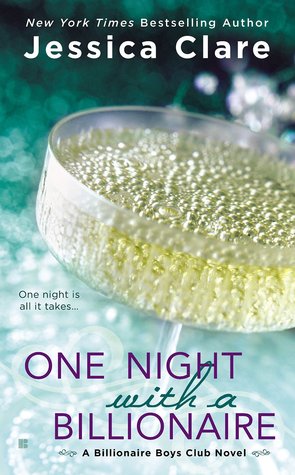 The New York Times bestselling author of The Wrong Billionaire's Bed delivers a delicious new novel about a secret society of six men who are incredibly wealthy—but not always so successful when it comes to love…
Kylie may be a makeup artist to the stars, but she knows what it feels like to be overshadowed. Especially by her famous boss, the pop star Daphne. That's why she's stunned—and delighted—when one night at a party, she attracts the attention of a gorgeous stranger. But when Daphne decides she wants the handsome billionaire for herself, Cade Archer is suddenly off-limits for Kylie…
Cade has known Daphne for years, and always wondered if she might be the right woman for him—even though she never gave him the time of day. But one sizzling night with Kylie has changed everything. So why is she suddenly avoiding him? Fortunately Cade is determined to get what he wants, and he'll do anything to show Kylie she can get everything she wants too…
From Signet Select...
The New York Times bestselling author of Slow Burn turns up the heat when a sexy bet turns into so much more…

Hawkin Play, the bad boy rock star with a good guy heart, has lived a lifetime of cleaning up after his twin brother's mistakes. Hunter's most recent screw-up could land Hawke in jail and risk the band's future. Hawke agrees to guest lecture at a local college to stay in the judge's good graces—and a bet with his bandmate to seduce his sexy teaching assistant is icing on the cake.

Quinlan Westin is harder to bed than Hawke imagined. She knows his type and is determined to avoid the rocker at all costs—even if their attraction runs deeper than simple lust.

Just as Hawke might finally be winning over the girl, his brother has other plans. When Hunter realizes his twin finally has a weakness, he'll stop at nothing to take advantage…
From Signet...
The first novel in a sparkling and sexy new contemporary romance series about four best friends looking for love in all the right places—and the one woman who discovers that it takes more than an impeccable bedside manner to make dreams come true…

Lauren Hastings is finally ready to enter the real world. At twenty-six, she's about to get her master's in psychology, and she's well on her way to beginning the career of her dreams—until she suffers public humiliation and has to endure something she thought she'd never have to deal with again: a part-time job.

A gig at Trinity Hospital isn't exactly Lauren's definition of a good time, but Dr. Scott Jacobs quickly changes her mind. He's straight-up gorgeous, and he always gets what he wants. And that includes Lauren. It's an ideal arrangement for both of them. No strings. Just fun—at least at first.

But feelings quickly begin to run deeper than either Lauren or Scott is willing to admit, causing issues neither of them want to confront. After all, who wants to risk the perfect relationship on something as terrifying, as messy, and as unpredictable as love?
"For those who enjoy their romantic suspense on the dark and steamy side,"* here's the blisteringly sexy new novel in the Killer Instincts series by the author of Midnight Action and Midnight Pursuits...

Former CIA agent Bailey Jones has spent months trying to forget her night of passion with mercenary Sean Reilly. An elite and methodical assassin, she has no room in her life for a reckless, rule-breaking Irishman, and she's vowed to steer clear of the tempting bad boy who lured her into his bed under false pretenses.

When Sean is implicated in the robbery of a Dublin bank, Bailey knows something isn't right. So what if she can't trust him? There's no way Sean would end up on the wrong side of the law. In fact, he's stuck in the middle of a dark and dirty conspiracy that could put his twin brother's life at risk with one wrong move. And Bailey's life too when she agrees to help.

As the stakes are raised and Bailey finds herself torn between two brothers, the fine line between danger and desire is crossed…and it'll take more than a killer instinct to survive.

*New York Times bestselling author Christina Reece
From Jove...
From the New York Times bestselling author of It Happened One Wedding comes a novel about a man and a woman whose summer is about to get very, very steamy…

Divorce lawyer Victoria Slade has seen enough unhappy endings to swear off marriage forever. That doesn't mean she's opposed to casual dating—just not with her cocky new neighbor, who is as gorgeous and tempting as he is off-limits. But once she agrees to take on his sister's case, she's as determined to win as ever—even if that means teaming up with Ford…

Investigative journalist Ford Dixon is bent on finding the man who got his sister pregnant and left her high and dry. He's willing to partner with Victoria, despite the fact that the beautiful brunette gets under his skin like no other woman. He might not be looking to settle down, but there's no denying the scorching attraction between them. Still, the more time he spends with Victoria, the more he realizes that the one woman as skeptical about love as he is might be the only woman he could really fall for…
From the New York Times bestselling author of the Kowalski Family novels, a sweet, sexy new series about taking hits, making second chances, and finding love…

They were the golden boys of fall: Stewart Mills High School's legendary championship winning football team. Fourteen years later, they're back to relive their glory, save the team—and find themselves again…

Chase Sanders's life has taken a lot of crazy turns lately. But returning to his hometown to help his old coach keep his high school football team afloat might be the craziest thing to happen to him yet. That is, until he starts falling for the last person he should—Coach's gorgeous daughter…

Kelly McDonnell learned the hard way that cocky, charming men are nothing but trouble, so she knows Chase is bad news. Still, she can't resist his smile—or the rest of him. But when his loyalty to her father conflicts with their growing attraction, any hope for a relationship might be blocked before it can even begin…