This is our version of Waiting on Wednesday but with more cuddles, books we can't wait to cuddle for various reasons.
What are we waiting on this week? THIS!
I know this is a little out of character for me but I've been waiting for this series to finish since I read the first one. I refused to read anymore until all three books were out. In my defense, there's been two-three years between books. The end of book one was too hard to wait that long. So, I'm gonna binge read the whole series this summer!
This electrifying conclusion to the Nevermore trilogy takes one last trip to the dream world of Edgar Allan Poe to reveal the intertwined fates of Isobel and Varen.

The boundaries which divide Life from Death are at best shadowy and vague. Who shall say where the one ends, and where the other begins? —Edgar Allan Poe

The fine line between life and death blurred long ago for Isobel Lanley. After a deadly confrontation with Varen in the dreamworld, she's terrified to return to that desolate and dangerous place. But when her nightmares resume, bleeding into reality, she is left with no choice. Varen's darkness is catching up to her. To everything. Threatening to devour it all.

Isobel fears for her world. For her sanity and Varen's—especially after a fresh and devastating loss. To make matters worse, the ghostly demon Lilith wants Varen for her own, and she will do anything to keep him in her grasp—anything.

Can Isobel ever find her happy ending? Worlds collide and fates are sealed in this breathtaking finale to the Nevermore trilogy.
Why am I waiting when horror so isn't my thing? Yeah, that. I fell in love with Varen in book one and I need the whole story. NEED.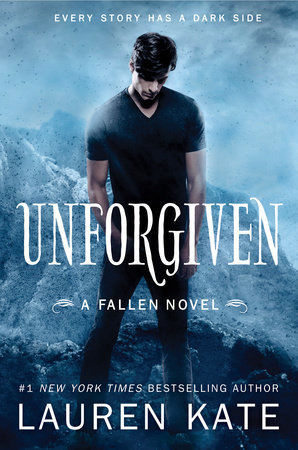 It's the book FALLEN fans have been waiting for: Cam's story, the brooding, bad-boy dark angel readers love.
High school can be hell.
Cam knows what it's like to be haunted. He's spent more time in Hell than any angel ever should. And his freshest Hell is high school, where Lilith, the girl he can't stop loving, is serving out a punishment for his crimes.
Cam made a bet with Lucifer: he has fifteen days to convince the only girl who really matters to him to love him again. If he succeeds, Lilith will be allowed back into the world, and they can live their lives together. But if he fails…there's a special place in Hell just for him.
Tick-tock.
Spread your wings and cry as bad boy dark angel Cam finally reveals his anguished heart in the epic new FALLEN novel, UNFORGIVEN.
So. My FALLEN experience is kind of rocky. I read the first book back in middle school (enjoyed it, though most of the book was boring), got the second book for Christmas my freshman year of high school and read it then (kinda enjoyed this one, too), borrowed and read the third book (meeeeeh), and then went to a Lauren Kate signing for Rapture (good ending). I haven't read Fallen in Love, nor do I really plan to. Overall, I think the series was okay. So if I thought it was only okay...why am I looking forward to this book? One reason: CAM. If this book were about any other character from these books, I'd pass. But this is Cam. My favorite character of the series. I was totally Team Cam. Soooo now he's getting a book, and I WANT TO READ IT.
That's what we're waiting on this week! What do you think? What are you waiting on? Leave us a comment!