This is a weekly bookish meme hosted by MizB at
Should Be Reading
.
* Share two (2) "teaser" sentences from somewhere on that page
* BE CAREFUL NOT TO INCLUDE SPOILERS!
(Make sure that what you share doesn't give too much away! You don't want to ruin the book for others!)
* Share the title & author, too, so that other TT participants can add the book to their TBR Lists if they like your teasers!
The New York Times bestselling author of Slow Burn turns up the heat when a sexy bet turns into so much more…

Hawkin Play, the bad boy rock star with a good guy heart, has lived a lifetime of cleaning up after his twin brother's mistakes. Hunter's most recent screw-up could land Hawke in jail and risk the band's future. Hawke agrees to guest lecture at a local college to stay in the judge's good graces—and a bet with his bandmate to seduce his sexy teaching assistant is icing on the cake.

Quinlan Westin is harder to bed than Hawke imagined. She knows his type and is determined to avoid the rocker at all costs—even if their attraction runs deeper than simple lust.

Just as Hawke might finally be winning over the girl, his brother has other plans. When Hunter realizes his twin finally has a weakness, he'll stop at nothing to take advantage…
Teaser...
Because falling in love is like the rain. You can't always predict it and when you do it might never appear, but you can always see the signs of it before it falls. (Page 261)
Missed my five star review?
Check it out here!
I love Hawkin so much! Bad boy rocker carrying some serious baggage. He just needs to be held!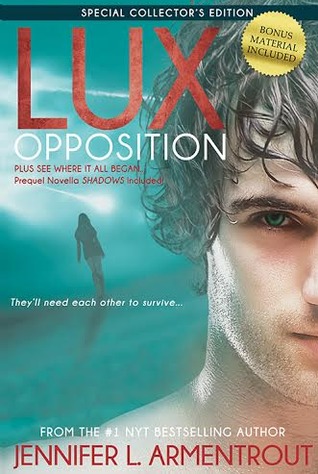 Katy knows the world changed the night the Luxen came.
She can't believe Daemon welcomed his race or stood by as his kind threatened to obliterate every last human and hybrid on Earth. But the lines between good and bad have blurred, and love has become an emotion that could destroy her—could destroy them all.
Daemon will do anything to save those he loves, even if it means betrayal.
They must team with an unlikely enemy if there is any chance of surviving the invasion. But when it quickly becomes impossible to tell friend from foe, and the world is crumbling around them, they may lose everything— even what they cherish most—to ensure the survival of their friends…and mankind.
War has come to Earth. And no matter the outcome, the future will never be the same for those left standing.
Teaser...
I resisted the urge to roll my eyes. "It's not like I'm going to run up and hug him."
His expression turned bland. "I'd sure hope not. I might get jealous."
"You'd get jealous if she hugged a tree," Archer tossed out.
"Maybe." Daemon coasted to a stop in a parking space behind the car. "I'm needy like that."
Daemon makes me giggle. So glad I'm finally finishing this book! IT IS FAN-FREAKING-TASTIC, MY FRIENDS. (Which is not surprising at all, I know, but totally still worth mentioning.)
Those are our teasers for this week! What do you think? Do you have a teaser to share? Leave us a comment!