This is our version of Waiting on Wednesday but with more cuddles, books we can't wait to cuddle for various reasons.
What are we waiting on this week? THIS!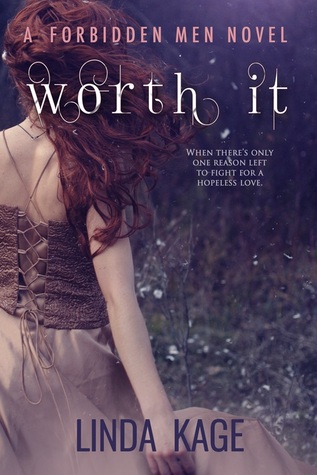 fell in love once.
It was amazing. She was amazing. Life was amazing.
I lived for each time I could see her, and nothing else mattered, not that our families were enemies, our time together was forbidden, or we had to meet in secret.
Our love could conquer all.
Until it didn't.
So I was ripped away from the love of my life and shoved into hell, forced to continue without her.
It shattered me, broke the best parts of me, left me permanently damaged.
Or so I thought.
Years later, I swear history's trying to repeat itself because she's back in my life, and I'm just as drawn to her as I was before. But I'm older and wiser now, and I know she should stay away from a worthless ex-con like me.
So, I will not let her in. I absolutely refuse to hurt her. I will keep her away.
Then again, sometimes risking your greatest fear to get to a smile makes everything worth it, and besides, I'm not sure I can resist her, anyway.
This is the story of how Felicity Bainbridge changed my life forever, starting one summer day long ago after I was forced to change a dirty diaper...
--Knox Parker
Available August 25th!
Why am I waiting? Um...seriously? I adore the Forbidden Men series. Every one of the books have been so dang good. I love the boys! I love the very interesting and unique situations! I love the writing. I love it all and I WANT more! You NEED this series!
Check it out here.
Maverick "the Avenger" Cage wants to rise to the top and become a legend in the ring. Though he keeps his identity well guarded, he's known on the fighting circuit as the new kid with a chip on his shoulder and a tattoo on his back that marks him as trouble. He's got a personal score to settle with the Underground's one and only Remington "Riptide" Tate.
As Mav trains, he meets a young girl—the only other new person in the town--and sparks fly. When things get heated between them, he finds out she's none other than Reese Dumas, the cousin of Remington Tate's wife. A girl who's supposed to root against him and a girl he's supposed to stay away from.
But Maverick fights for the woman in his heart, and the monsters in his blood. The world's eyes are on them and the victor will go down in history as the ultimate fighting champion; the ultimate LEGEND.
The highly anticipated sixth story in the New York Times bestselling series that began with Real—"a rare mix of fevered obsession and gentle enchantment…a visceral and addicting debut" (Christina Lauren).
Available February 9th, 2016!
Why am I waiting? Y'all. Do I really need to explain this? It's by KATY EVANS. And not only that, but it's the sixth book in the REAL series. There is no way in the universe that I'm not going to be over here freaking my face off for this book. No, the actual question here today is HOW did info about this book get revealed without me knowing?! How come I didn't hear that the title, cover, and synopsis of this book were revealed before now at 4 a.m. when I get the random urge to search up some Katy Evans books? Hmm? Hmmmmmm? Sigh. ANYWAY, I am more excited than I can say. I adore this series, and I cannot cannot cannot wait to dive back in! This book sounds so. Freaking. Great. Bonus points: It releases just in time for my birthday! (Three days before, but close enough, yeah?) And it's called LEGEND. Ahhhh, I love it. I love it and I love Katy Evans and I love this series and I am absolutely dying to get my hands on this baby!
That's what we're waiting on this week! What do you think? What are you waiting on? Leave us a comment!