This is a weekly bookish meme hosted by MizB at
Should Be Reading
.
* Share two (2) "teaser" sentences from somewhere on that page
* BE CAREFUL NOT TO INCLUDE SPOILERS!
(Make sure that what you share doesn't give too much away! You don't want to ruin the book for others!)
* Share the title & author, too, so that other TT participants can add the book to their TBR Lists if they like your teasers!
In
New York Times
and
USA Today
bestselling author Jay Crownover's third novel in her sexy, thrilling Welcome to the Point series, a woman's search for repentance leads her to the one man from her past she can't forget as they join forces to save their city—and the explosive love neither can live without.
Titus King has always seen his world in black and white. There is a firm right and wrong in his mind, which is why as a teenager he left behind the only family he'd ever known to make a better life for himself. Now a police detective in one of the worst cities in the country, he can't deny his life has turned into a million different shades of gray.
The new criminal element in The Point has brought vengeance and destruction right to Titus's front door, and walking the straight and narrow seems far less important now. The difference between right and wrong is nothing compared to keeping those he loves alive. To add to his already strained moral compass, the beautiful and mysterious Reeve Black has made her way back to town. This girl might be as dangerous to Titus as the guy trying to destroy the Point but he can't walk away because he needs her—in more ways than one.
Reeve knows all about the threat trying to destroy The Point. She knows how ruthless, how vicious, and how cruel this new danger can be… and instead of running away, she wants to help. Reeve knows that she has a lot to repent for and saving the city, plus the hot cop that she hasn't been able to forget might just be the only way she can finally find some inner peace.
With an entire city poised on the brink of war, Titus and Reeve stand in the crossfire—and it will take two brave souls to fight for the ultimate love.
Teaser...
"But as much as it pains me to say it, we can help each other out. In fact I think the only way to do this with minimal casualties is to work together. I want Roark and you want to keep your ass covered, and to do that, we need to be attached at the hip." (Kindle location 741)
Such a great idea, Titus! Can't wait to see how that works out for ya! Loving this one, guys!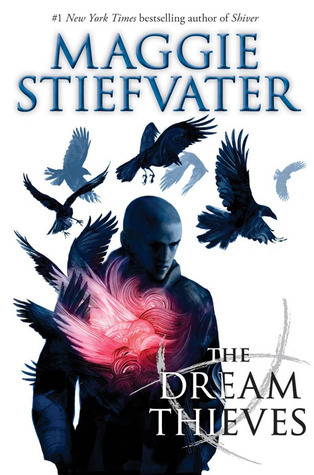 If you could steal things from dreams, what would you take?
Ronan Lynch has secrets. Some he keeps from others. Some he keeps from himself.
One secret: Ronan can bring things out of his dreams.
And sometimes he's not the only one who wants those things.
Ronan is one of the raven boys—a group of friends, practically brothers, searching for a dead king named Glendower, who they think is hidden somewhere in the hills by their elite private school, Aglionby Academy. The path to Glendower has long lived as an undercurrent beneath town. But now, like Ronan's secrets, it is beginning to rise to the surface—changing everything in its wake.
Of T
he Raven Boys, Entertainment Weekly
wrote, "Maggie Stiefvater's can't-put-it-down paranormal adventure will leave you clamoring for book two." Now the second book is here, with the same wild imagination, dark romance, and heart-stopping twists that only Maggie Stiefvater can conjure.
Teaser...
Gansey added, "I would've thought you had more muscles. Don't feminists have big muscles?"
Decidedly not in love with him.
"Smiling when you say that doesn't make it funny," Blue said.
I'm not far into this one yet (because I've been VERY EXCITED to read this, and I tried to chill out before I dove back into the awesome--totally failed but whatever), but I've already got that happy pants feeling this series gives me. I love these characters, and I'm so excited for another book with them. Plus, the banter is so fun. *happy flails*
Those are our teasers for this week! What do you think? Do you have a teaser to share? Leave us a comment!