This is a weekly bookish meme hosted by MizB at
Should Be Reading
.
* Share two (2) "teaser" sentences from somewhere on that page
* BE CAREFUL NOT TO INCLUDE SPOILERS!
(Make sure that what you share doesn't give too much away! You don't want to ruin the book for others!)
* Share the title & author, too, so that other TT participants can add the book to their TBR Lists if they like your teasers!
Separated from her son and forced to create a neural implant that will mean the effective enslavement of her psychically gifted race, Ashaya Aleine is the perfect Psy--cool, calm, emotionless...at least on the surface. Inside, she's fighting a desperate battle to save her son and escape the vicious cold of the PsyNet. Yet when escape comes, it leads not to safety, but to the lethal danger of a sniper's embrace.
DarkRiver sniper Dorian Christensen lost his sister to a Psy killer. Though he lacks the changeling ability to shift into animal form, his leopard lives within. And that leopard's rage at the brutal loss is a clawing darkness that hungers for vengeance. Falling for a Psy has never been on Dorian's agenda. But charged with protecting Ashaya and her son, he discovers that passion has a way of changing the rules...
Teasers...
His hands clenched. "Sugar, I'm

this

close to tearing off your clothes and teaching you exactly how badly I take you keeping secrets from me. Your choice. Talk or get naked."
~~~~
"Where did you get the control sample?" A flash of dark heat raced through him and he knew himself well enough to identify it as a dose of pure jealousy.

"From Tamsyn." A pause, as if she was debating whether to continue. "I know you'd react negatively if I approached a make. You're... possessive."

"Sugar, I'm way past possessive." His voice was no longer fully human."
Oh yeah, I'm loving this one too. Can I just say I'm so stuck in paranormal right now that I don't even WANT to read a contemporary. Shifters! I so love them. Sexy and demanding all the time.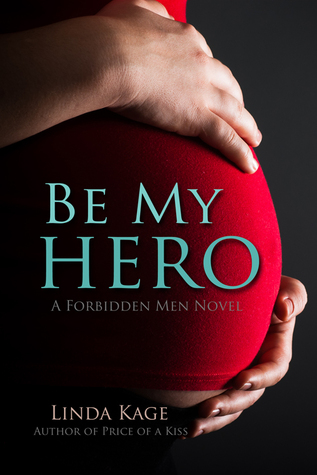 Once upon a time, there was this pampered rich girl who was kind of full of herself. She really only cared about appearances and hiding all her dark, ugly secrets under the guise of an opinionated snob. But then Eva Mercer got pregnant, shot by a psycho, and kicked out of the only home she knew. Now she's broke, unemployed, and has to start anew with a newborn to raise. But how?
On the other side of town, sexy, tattooed orphan, Patrick Ryan, can't get a break. He's out on parole for defending the last damsel in distress while trying to help her support her child, but all he wants is to find his one true love. He knows this woman by scent, smile, and laugh, but he's never actually met her. He doesn't even know her name. He just knows she's the key to fixing everything.
One kind of hero can save you from physical harm. Another can rescue you from a different kind of doom. To reach their dreams, Eva and Pick can save each other. But first, they must open their hearts and learn how to trust.
Teaser...
A small cry rent the air, and I immediately spun toward the sound. But Pick was already holding up a hand as he cradled Skylar in the other arm. "We're good," he called. "Ten just looked at her. That mug'll make any girl cry."
I arched an eyebrow at Ten. He lifted his hands in surrender. "I didn't even touch her."
"I think it was his awful breath," Pick offered casually. He juggled Skylar lightly. She'd already calmed down and seemed fine again.
"Stop breathing on my baby, asshole," I hollered, making Caroline laugh, only to cover her mouth and blush.
I. Love. This. Series. It's funny and sweet and outright FANTASTIC. So glad I'm finally reading Pick and Eva's story! (Also, just so ya know, the most recent book in this series,
WORTH IT
, released today! I may or may not have
1-clicked it already
.) (Okay, I totally did.)
Those are our teasers for this week! What do you think? Do you have a teaser to share? Leave us a comment and link us up!