This is our version of Waiting on Wednesday but with more cuddles, books we can't wait to cuddle for various reasons.
What are we waiting on this week? THIS!
From bestselling author MELISSA DE LA CRUZ, comes a dazzling retelling of Pride and Prejudice with a Christmas twist.
Darcy Fitzwilliam is 29, beautiful, successful, and brilliant. She dates hedge funders and basketball stars and is never without her three cellphones—one for work, one for play, and one to throw at her assistant (just kidding). Darcy's never fallen in love, never has time for anyone else's drama, and never goes home for Christmas if she can help it. But when her mother falls ill, she comes home to Pemberley, Ohio, to spend the season with her dad and little brother.
Her parents throw their annual Christmas bash, where she meets one Luke Bennet, the smart, sardonic slacker son of their neighbor. Luke is 32 and has never left home. He's a carpenter and makes beautiful furniture, and is content with his simple life. He comes from a family of five brothers, each one less ambitious than the other. When Darcy and Luke fall into bed after too many eggnogs, Darcy thinks it's just another one night stand. But why can't she stop thinking of Luke? What is it about him? And can she fall in love, or will her pride and his prejudice against big-city girls stand in their way?
MELISSA DE LA CRUZ's next adult novel will be a sweet, sexy and hilarious gender-swapping, genre-satisfying re-telling of Pride and Prejudice, set in contemporary America and featuring one snooty Miss Darcy.
Coming October 17th from St. Martin's Press
Why am I waiting? LOVE Pride and Prejudice retellings. This one looks cute. Gonna grab it for my Christmas reading this fall.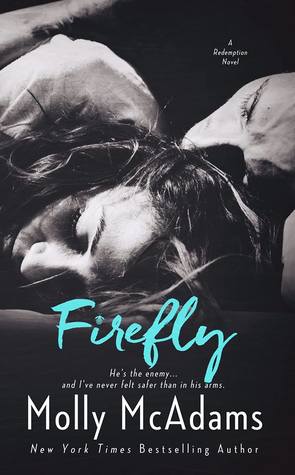 The next captivating installment in New York Times bestselling author Molly McAdams's Redemption series.
As the Princess of the Irish-American Mob, there's no shortage of men ready to help guard and protect me. To slowly suffocate me to the point of seeking freedom—a place where I can breathe.
Kieran Hayes has been saving me for as long as I can remember. It's in his blood, and one of the many reasons I fell in love with him. Until my favorite trait became his biggest flaw, making me resent the man I love. An unwavering warrior, his love for me has been shrouded by those instincts.
Save Lily. Protect Lily. Hide Lily. Cage Lily.
What I wasn't prepared for was Dare—the man who would set my world on fire with just one touch. He saw straight through to my soul, as though he knew I was desperate for freedom, and silently demanded my heart from the beginning.
And I didn't expect Dare to be Demitri Borello—the reason for so many deaths in my family. A man who will take my life the moment he finds out who I am.
Despite it all, I'll love him until that moment comes.
A fire will die if there is no oxygen for it to consume. Ours is rapidly stealing every last breath we can sacrifice to it.
Coming July 18th, 2017!
Why am I waiting? Because it's a book by Molly McAdams. I LOVE her books. And book 1 in the Redemption series was magnificent. I need this book in my hands already!!
That's what we're waiting on this week! What do you think? What are you waiting on? Leave us a comment and link us up!