Who doesn't LOVE a good swoon?! We love them for sure! Check out our swoon below and then add to the fun.
Post anything that made you swoon, past or present read. Include the cover, blurb and links. Please no spoilers.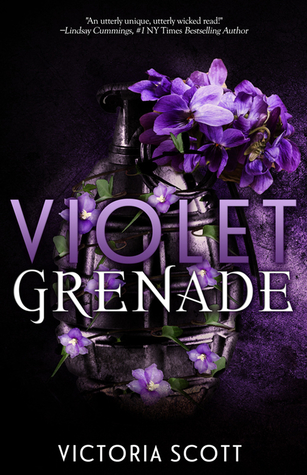 DOMINO: A girl with blue hair and a demon in her mind.
CAIN: A stone giant on the brink of exploding.
MADAM KARINA: A woman who demands obedience.
WILSON: The one who will destroy them all.
When Madam Karina discovers Domino in an alleyway, she offers her a position inside her home for entertainers in secluded West Texas. Left with few alternatives and an agenda of her own, Domino accepts. It isn't long before she is fighting her way up the ranks to gain the madam's approval. But after suffering weeks of bullying and unearthing the madam's secrets, Domino decides to leave. It'll be harder than she thinks, though, because the madam doesn't like to lose inventory. But then, Madam Karina doesn't know about the person living inside Domino's mind. Madam Karina doesn't know about Wilson.
Swoon...
What could the two of us overcome together?
A grenade.
And a volcano.
Cain reaches over and grabs my knee, squeezes. I see the way his jaw works, like he's unsure if touching me is okay. But here's what I do—
I take his hand.

A subtle swoon, but this is such a good part! And less than a week until this beauty releases!!


That's our swoon this week! What about you? Leave us a comment & a link.