Who doesn't LOVE a good swoon?! We love them for sure! Check out our swoon below and then add to the fun.
Post anything that made you swoon, past or present read. Include the cover, blurb and links. Please no spoilers.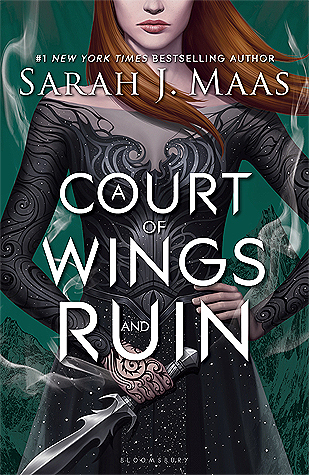 A nightmare, I'd told Tamlin. I was the nightmare.
Feyre has returned to the Spring Court, determined to gather information on Tamlin's maneuverings and the invading king threatening to bring Prythian to its knees. But to do so she must play a deadly game of deceit—and one slip may spell doom not only for Feyre, but for her world as well. As war bears down upon them all, Feyre must decide who to trust amongst the dazzling and lethal High Lords—and hunt for allies in unexpected places.
Swoon...
Gently, he pulled my hands away from my face. Gently, he took my cheeks in his hands and brushed away my tears.

I didn't care that we had an audience as I lifted my head and beheld the joy and concern and love shining in those remarkable eyes.

Neither did Rhys as he murmured, "My love," and kissed me.
I'm slowly but surely making my way through this pretty book -- and I'm really enjoying it so far!
That's our swoon this week! What about you? Leave us a comment & a link.