This is a weekly bookish meme hosted by MizB at
Should Be Reading
.
To participate you:
* Grab your current read
* BE CAREFUL NOT TO INCLUDE SPOILERS!
(Make sure that what you share doesn't give too much away! You don't want to ruin the book for others!)
* Share the title & author, too, so that other TT participants can add the book to their TBR Lists if they like your teasers!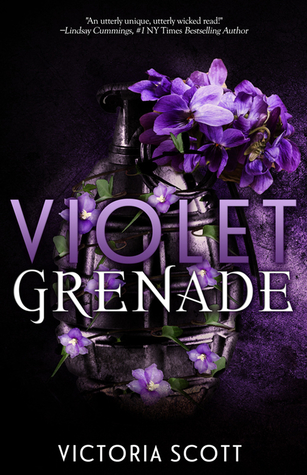 DOMINO: A girl with blue hair and a demon in her mind.
CAIN: A stone giant on the brink of exploding.
MADAM KARINA: A woman who demands obedience.
WILSON: The one who will destroy them all.
When Madam Karina discovers Domino in an alleyway, she offers her a position inside her home for entertainers in secluded West Texas. Left with few alternatives and an agenda of her own, Domino accepts. It isn't long before she is fighting her way up the ranks to gain the madam's approval. But after suffering weeks of bullying and unearthing the madam's secrets, Domino decides to leave. It'll be harder than she thinks, though, because the madam doesn't like to lose inventory. But then, Madam Karina doesn't know about the person living inside Domino's mind. Madam Karina doesn't know about Wilson.
Teaser...
Hush little baby, don't say a word.
Wilson's gonna buy you a mockingbird.
And if that mockingbird don't sing,
Wilson's gonna burn the world to the ground.
Only one week until this amazing book releases! We are so excited!!
That's our teaser for this week! What do you think? Do you have a teaser to share? Leave us a comment and link us up!