This is a weekly bookish meme hosted by MizB at Should Be Reading.
* Share two (2) "teaser" sentences from somewhere on that page
* BE CAREFUL NOT TO INCLUDE SPOILERS!
(Make sure that what you share doesn't give too much away! You don't want to ruin the book for others!)
* Share the title & author, too, so that other TT participants can add the book to their TBR Lists if they like your teasers!
From the author of the New York Times bestselling Bad Boys novels comes another dark, sexy story…

Is she brave enough to give her heart to a man she only thought she knew?

He was the most charismatic man I'd ever met. Strong, tough, brave. Bold as hell. Something told me Tag Barton could have anything—anyone—he wanted...and he wanted me. It didn't matter that he was wrong for me in practically every way possible. It didn't matter that my father would hate it.

I couldn't resist him. Even if I'd known who he really was and what he was really capable of.

When he suggested we pretend to be engaged, I thought he was the answer to all my problems. He wasn't. And, in his wake, he left nothing but scorched earth and me, just another casualty of my father's war.

Can I believe him now when he tells me he loves me? Or is he nothing more than a beautiful, breathtaking lie?
Teaser...
"That kiss back there? That was the Blanc du Bois kiss. Light with some bite. But these are the new merlot vines. They're dark and deep in color, so any kissing here should reflect that, don't you think?" (Page 59)
Hehe...that's Tag. Love him. They are taking a tour around the vineyard looking at all the different vines. And, yeah, he's stealing kisses. Know he's keeping secrets and I'm pretty sure I'm going to be mad at him but right now, I'm just really enjoying him.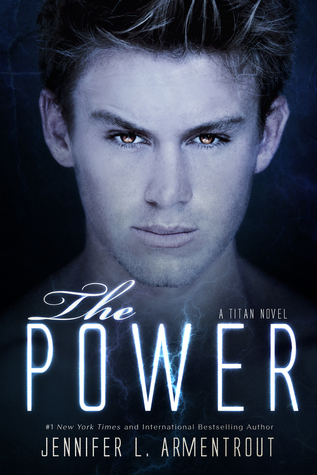 With any great change, there is always strife, and the Covenant University has become the frontline between pure-bloods who want the Breed Order reinstated and the half-bloods who want the right to control their own destinies.
Fate has other plans.
The violence is escalating and war between the races seems inevitable, and it couldn't come at a worse time. Hyperion may be out of commission, but Josie and Seth know they have only earned a reprieve. Seth must get Josie fully prepared, which means controlling her newfound abilities, and they need to find the other demigods before the Titans do.
But the gods are sensing a greater threat.
Only one thing is more dangerous than a bunch of starved Titans, and that's an out-of-control Apollyon. The aether in Josie is drawing Seth in deeper, and when lust mixes with love and gives way to power, he knows being close to her is not only dangerous to her, but to everyone around them, but letting her go requires a level of selflessness that just isn't Seth's style.
The paths taken in the past are becoming the roads of the future.
Just as chaos breaks out, familiar faces from the past return, complicating the already strained bond between Josie and Seth, and when the danger from the Titans erupts with devastating consequences, the dark allure of power calls to Seth again, but this time Josie might not be able to pull him back.
And when the struggle between power and love becomes the deadliest battleground, there may be no salvation.
Teaser...
Lowering his head, he kissed the corner of my lips. "Come on. Let's head back and grab some popcorn. We can watch a movie before Deacon shows up and forces us to watch another season of Supernatural."
"I love Supernatural."
He smirked. "You love Dean Winchester."
Why yes, I DID select this teaser because of the Supernatural mention. Because I make good life choices. But other than that, is it just me or is it cute that Seth wants to hang out and watch a movie with Josie? <3
Did you see the pre-order giveaway happening for The Power?!
Those are our teasers for this week! What do you think? Do you have a teaser to share? Leave us a comment and link us up!