The fabulous girls over at YA Bound created this super HOT meme. Here's how it works.
From the book you're currently reading, or one you just finished, tell us what made you SWOON. What got your heart pounding, your skin tingling, and your stomach fluttering.
Shout it out on Twitter with the hashtag #YABound, post it here in the comments, or grab the adorable button above and share it on your blog! I want to know & so do the chicks at YABound!
From the author of the New York Times bestselling Bad Boys novels comes another dark, sexy story…

Is she brave enough to give her heart to a man she only thought she knew?

He was the most charismatic man I'd ever met. Strong, tough, brave. Bold as hell. Something told me Tag Barton could have anything—anyone—he wanted...and he wanted me. It didn't matter that he was wrong for me in practically every way possible. It didn't matter that my father would hate it.

I couldn't resist him. Even if I'd known who he really was and what he was really capable of.

When he suggested we pretend to be engaged, I thought he was the answer to all my problems. He wasn't. And, in his wake, he left nothing but scorched earth and me, just another casualty of my father's war.

Can I believe him now when he tells me he loves me? Or is he nothing more than a beautiful, breathtaking lie?
Swoon...
He's leaning toward me very slowly, giving anticipation plenty of time to collect into a liquid ball in the center of my stomach. I'm so focus on his mouth drawing close that I don't even see his real intent coming. Tag grips me around the waist and hauls me around and into his lap, my legs automatically straddling him. Heat pours into my cheeks at my position, but I don't have one second longer to think about it before Tag is consuming me once again. (Page 59)
This picks up right where my Teaser from Tuesday left off. If you missed it, check it here! Do love the playful side of Tag. And the possessive side. And the sexy side. All sides really.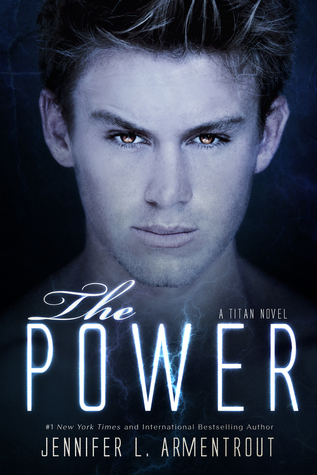 With any great change, there is always strife, and the Covenant University has become the frontline between pure-bloods who want the Breed Order reinstated and the half-bloods who want the right to control their own destinies.
Fate has other plans.
The violence is escalating and war between the races seems inevitable, and it couldn't come at a worse time. Hyperion may be out of commission, but Josie and Seth know they have only earned a reprieve. Seth must get Josie fully prepared, which means controlling her newfound abilities, and they need to find the other demigods before the Titans do.
But the gods are sensing a greater threat.
Only one thing is more dangerous than a bunch of starved Titans, and that's an out-of-control Apollyon. The aether in Josie is drawing Seth in deeper, and when lust mixes with love and gives way to power, he knows being close to her is not only dangerous to her, but to everyone around them, but letting her go requires a level of selflessness that just isn't Seth's style.
The paths taken in the past are becoming the roads of the future.
Just as chaos breaks out, familiar faces from the past return, complicating the already strained bond between Josie and Seth, and when the danger from the Titans erupts with devastating consequences, the dark allure of power calls to Seth again, but this time Josie might not be able to pull him back.
And when the struggle between power and love becomes the deadliest battleground, there may be no salvation.
Swoon...
Folding his other arm around my waist, he rolled me onto my back and slid on top of me. His weight did crazy things to my senses--amazing, crazy things. "You've already given me enough."
My brows rose. "I haven't--"
"You have." He lowered his mouth to mine, and when he kissed me there was nothing soft or slow about it.
Seth kissed like a man coming out of an extreme drought. He sipped and he savored, drawing each kiss out of me. He was a man who thoroughly enjoyed kissing, took the scenic route and was absolutely in no hurry to get to the destination.
I adore Seth. So very much. The things he does to my heart. Just. Ahhhh. <3
Did you see the pre-order giveaway happening for The Power?!
Those are our swoons for this week! What do you think? Do you have a swoon to share? Leave us a comment and link us up!