This is a weekly bookish meme hosted by MizB at
Should Be Reading
.
* Share two (2) "teaser" sentences from somewhere on that page
* BE CAREFUL NOT TO INCLUDE SPOILERS!
(Make sure that what you share doesn't give too much away! You don't want to ruin the book for others!)
* Share the title & author, too, so that other TT participants can add the book to their TBR Lists if they like your teasers!
INTRODUCING SWAT: SPECIAL WOLF ALPHA TEAM
They're tight
They're on target
They're as alpha as men can get.

The Dallas SWAT team is hiding one helluva secret . . . they're a pack of wolf shifters.

The team of elite sharpshooters is ultra-secretive—and also the darlings of Dallas. This doesn't sit well with investigative journalist Mackenzie Stone. They must be hiding something . . . and she's determined to find out what.

Keeping Mac at a distance proves impossible for SWAT team commander Gage Dixon. She's smart, sexy, and makes him feel alive for the first time in years. But she's getting dangerously close to the truth—and perilously close to his heart...
Teaser...
"Yeah, I get it. I'm sex-addled, not slow." Gage laughed again. (Kindle location 2876)
Yeah, I'm being stingy with this teaser but it was such a great line, I just didn't want to give ya more. Besides it kinda represents these two well. You can check out MY REVIEW here. What do you think of Mackenzie and Gage?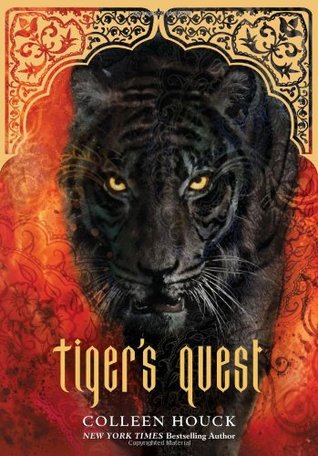 Back in Oregon, Kelsey tries to pick up the pieces of her life and push aside her feelings for Ren. Kelsey Hayes's eighteenth summer was crazy. The kind of crazy nobody would ever believe.
Aside From battling immortal sea monkeys and trekking the jungles of India, she fell in love with Ren, a 300-year-old prince.
When danger suddenly forces Kelsey on another Indian quest, with Ren's bad-boy brother, Kishan,the unlikely duo begins to question their true destiny. Ren's life hangs in the balance--so does the truth within Kelsey's heart.
Tiger's Quest, the thrilling second volume in the Tiger's Curse series, brings the trio one step closer to breaking the ancient prophecy that binds them.
Teaser...
He seized me as boldly as a tiger captures his prey. There was no escape. And I didn't want to. I would have happily died in his clutches. I was his, and he made sure I knew it. My heart burst with a thousand beautiful blooms, all tiger lilies. And I knew with certainty more powerful than anything I'd ever felt before that we belonged together.

He lifted his head and murmured against my lips, "It's about bloody time, woman."
I am so addicted to this series, I cannot even tell you. REN! What do you think of this little taste of him?
Those are the teasers for this week! What do you think? Do you have a tease to share? Leave us a comment!