This is a weekly bookish meme hosted by MizB at Should Be Reading.
* BE CAREFUL NOT TO INCLUDE SPOILERS!
(Make sure that what you share doesn't give too much away! You don't want to ruin the book for others!)
* Share the title & author, too, so that other TT participants can add the book to their TBR Lists if they like your teasers!
Danger inspires fierce passion when a serial killer threatens Chicago's Ferraro crime family in this novel in Christine Feehan's New York Times bestselling series.
Vittorio Ferraro is a man whose family loyalty knows no bounds. He would die for his siblings and the people they love, but what he really wants is to start a family of his own. Deep down, Vittorio has always known finding a woman who could ride shadows would be nearly impossible—let alone one who could accept his particular needs—and he never expected to find her in the middle of a kidnapping.…
Grace Murphy has always been drawn to Vittorio Ferraro—or at least to the billionaire's public bad-boy persona. Now that she's under his protection and the sole focus of his intense caring, she can't help wanting to get as close to him as possible. But Grace knows her presence is putting the entire Ferraro family in danger. Her monster of a brother will never let her go, but Vittorio has no intention of losing the woman whose shadow matches his own.
Praise for Shadow Keeper
"Shadow Keeper is, in a word, a keeper! If you love hot men, sexy women, the good guys winning against the bad guys, love (both sweet and ultra steamy), and family that stands together, then this book is all that and even more."—Fresh Fiction
Teaser...
Grace studied his face. Trusting him was huge. She didn't trust anyone, certainly not with what she knew about Haydon. A part of her wanted to protect Vittorio, but another part wanted to share the burden of her knowledge. (page 51)
I adore this series and this book so much. Have you read any of the four books yet?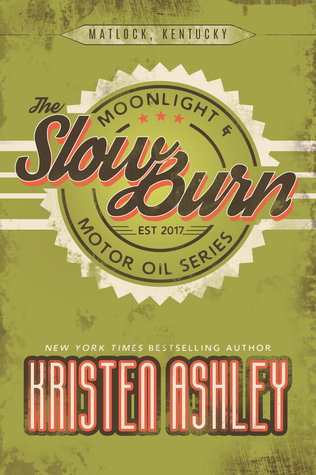 Tobias Gamble knew from a young age precisely the kind of woman he was going to make his. She was not going to be like his mother. She was going to be like the mother he claimed.
In other words, she was going to be just right.
And when Toby returns to his hometown of Matlock, Kentucky and claps eyes on Adeline Forrester, he knows she's the one.
The problem is, his brother Johnny has a new girlfriend. And Addie is her sister. Last, Toby would do nothing to hurt Johnny's chance at happiness.
Toby hangs around town to get to know the woman Johnny fell in love with. He also hangs around to get to know Addie.
But he's fallen hard, and he knows the best thing for him—and Addie—is for him to leave.
Addie Forrester is thrilled her sister Eliza found a good, solid man. Johnny Gamble is the salt of the earth. The best guy in the world.
The best except for his brother, Toby.
Toby doesn't know it, but Addie's fallen hard too. He's perfect, except for the fact that he's hands off and it's torture, being friends with Toby when she wants so much more.
Addie also has a lot on her mind. She's got bills to pay, her young son needs food, Christmas is coming and her job at the grocery store just isn't cutting it.
Toby is steering clear of Addie. Addie is steering clear of Toby. But everyone around them knows this is the slow burn.
Because just like Eliza and Johnny, Addie and Toby were made for each other.
Teaser...
She leaned across the check-writing desk toward me. "Is he hot when he's angry?"
Hot?
Nope.
Scorching.
Totally.
I finally got the chance to start Kristen Ashley's latest and I am enjoying it so, so much!
Those are our teasers for this week! What do you think? Do you have a teaser to share? Leave us a comment and link us up!