This is a weekly bookish meme hosted by MizB at
Should Be Reading
.
* Share two (2) "teaser" sentences from somewhere on that page
* BE CAREFUL NOT TO INCLUDE SPOILERS!
(Make sure that what you share doesn't give too much away! You don't want to ruin the book for others!)
* Share the title & author, too, so that other TT participants can add the book to their TBR Lists if they like your teasers!
Grayson Ford and Emma Kinglsey—close since they were kids, opposites in every way. He's the stuff high school crushes are made of, Mister Popular, and captain of every team. She's artsy, cute, and not in his league, though fully aware of Summerland's "I Dream of Dating Grayson Ford" support group.

I can't say no. The girl's had my heart since before I knew it went missing.

He hides a life of hell. His father hates him, his mother's gone. Emma is his only savior, yet she doesn't know her power over him. She's the only girl he wants, the only one he could ever tell—though he won't.

I'm stronger, bigger, more of a man than he'll ever be, but because I ruined his life, I've taken his crap, his attacks, the vulgar nature of his existence.

Until she discovers Gray's embarrassment, his humiliation. Emma fights for him, for a chance. Theirs is a Cinderella story that she believes impossible. But as the layers peel back, it's just a guy who needs a girl in order to keep breathing.

My mind is already doodling Mrs. Grayson Ford in imaginary notebooks. He has no clue where my head is at… But, given that I didn't see what just happened coming, maybe I have no clue where his head is at either.
______

* ONLY FOR HIM is the first book in the Only series, all of which will release in Spring 2015.
Teaser...
A dangerously chaste kiss lands on my cheek, and he breathes deep. "Hell of a dress."

Holy. Shit. And three days of non-shop shopping is now totally worth it. One of his hands grazes across my bare shoulder, and the need to throw myself against his bard body is unbearable. (kindle location 370)
So loved this one. Pacing around like a caged animal waiting for the nest one.
Catch my review here.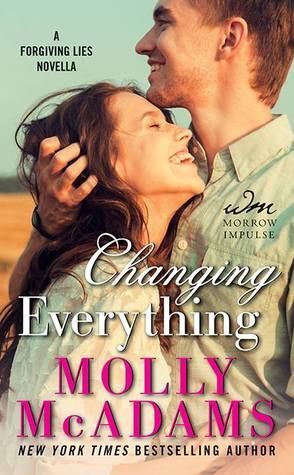 Paisley Morro has been in love with Eli since they were thirteen-years-old. But after twelve years of only being his best friend and wingman, the heartache that comes from watching him with countless other women becomes too much, and Paisley decides its time to lay all her feelings on the table.
Eli Jenkins has a life most guys would kill for: Dream job, countless women, and his best friend, Paisley, to be the girl he can always count on for everything else. But one conversation not only changes everything between them, it threatens to make him lose the only girl who has ever meant anything to him.
When tragedy strikes his family and Eli is forced to reevaluate his life, he realizes a life without Paisley isn't a life at all. Only now, he may be too late.
Teaser...
"Did you want to come in?"
He simply nodded, and everything in me heated. But I knew what this meant for him, and I knew what he was doing. I knew Eli far too well for me to not know.
He was making up for last weekend, tomorrow was Sunday morning at my place, and this way he was assuring me that he would be here.
He was apologizing for tonight.
And he was letting me know I was still number one for him.
Sweet baby goodness knows I love me some Molly McAdams. This book JUST came out and I've already devoured the lovely thing. It's fabulous, y'all. (And my review is going up over on
Bookish
on Thursday! Just so you know.)
Those are our teasers for this week! What do you think? Do you have a teaser to share? Leave us a comment!