This is a weekly bookish meme hosted by MizB at Should Be Reading.
* BE CAREFUL NOT TO INCLUDE SPOILERS!
(Make sure that what you share doesn't give too much away! You don't want to ruin the book for others!)
* Share the title & author, too, so that other TT participants can add the book to their TBR Lists if they like your teasers!
New York Times bestselling author Donna Grant brings you another sizzling Dark Kings novella.

Governed by honor and ruled by desire

There has never been a hunt that Dorian has lost. With his sights sent on a relic the Dragon Kings need to battle an ancient foe, he won't let anything stand in his way – especially not the beautiful owner. Alexandra is smart and cautious. Yet the attraction between them is impossible to deny – or ignore. But is it a road Dorian dares to travel down again?

With her vast family fortune, Alexandra Sheridan is never without suitors. No one is more surprised than she when the charming, devilish Scotsman snags her attention. But the secrets Dorian holds is like a wall between them until one fateful night when he shares everything. In his arms she finds passion like no other – and a love that will transcend time. But can she give her heart to a dragon??

**Every 1001 Dark Nights novella is a standalone story. For new readers, it's an introduction to an author's world. And for fans, it's a bonus book in the author's series. We hope you'll enjoy each one as much as we do.**
Teaser...
She ventured forward, her gaze sweeping the area for a glimpse of him. Alex walked one direction and then the other. Just as she was giving up, she spotted Dorian standing on the edge of the roof.




She parted her lips to shout his name and get him off the ledge, but he vanished. (Kindle location 1240)
I've always enjoyed this series and I do love a good 1001 dark nights novella. This one is out today! Is it on your list to read?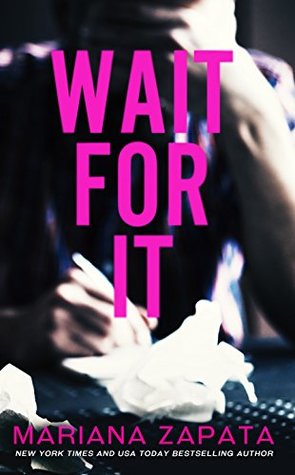 If anyone ever said being an adult was easy, they hadn't been one long enough. Diana Casillas can admit it: she doesn't know what the hell she's doing half the time. How she's made it through the last two years of her life without killing anyone is nothing short of a miracle. Being a grown-up wasn't supposed to be so hard. With a new house, two little boys she inherited the most painful possible way, a giant dog, a job she usually loves, more than enough family, and friends, she has almost everything she could ever ask for. Except for a boyfriend. Or a husband. But who needs either one of those?
Teaser...
"You don't really owe me anything. How many times do I have to tell you that?"
"None. Stop wasting your breath."
Did he stop what he was doing? No. He didn't.
"You are so fucking stubborn," I said.
"Pot meet your kettle."
I finished this one late Sunday night and I LOVED it. So, so, so good!!
Those are our teasers for this week! What do you think? Do you have a teaser to share? Leave us a comment and link us up!