This is our version of Waiting on Wednesday but with more cuddles, books we can't wait to cuddle for various reasons.
What are we waiting on this week? THIS!
Alex Dawn is saying no to men. No to bad relationships, disappointments, and smooth-talkers. Focusing on her family and her job at Payton and Sons Automotive keeps her mind occupied and her heart content. She doesn't really miss a man's touch, until one night, a man shows up with the body of a god and a voice from her dirtiest dreams.
L.M. Spencer is only in Tory, Maryland, to scope out the town as a possible site for one of his company's hotels. The British businessman didn't expect his car to break down or to find the hottest little American he's ever seen holding a tire iron, piercing him with bright blue eyes.
They agree to one hot night, one dirty deed to burn out the chemistry between them. But from their first kiss, Alex can't stop saying yes to this man. And when Spencer's company threatens everything she cares about, they must make the choice to stand together or apart.
Why am I waiting? I've loved both books tin this series and I can't wait to find out what kind of guy can capture Alex's heart. I adore this author and she writes sexy fun stories. Can't wait for December 8th!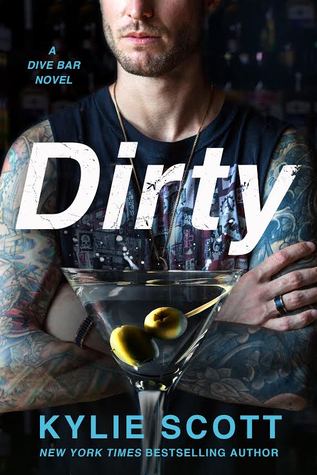 When Vaughn returned to his childhood home, the last thing he expected was to find a brokenhearted bride in his shower. Or the complete drama and chaos that came with her.
Lydia doesn't know what to do. Finding out the love of your life is having an affair on your wedding day is bad enough. Finding out it's with his best man, is another all together. Trying to escape it all, she runs...and finds herself in the arms of a handsome ex-musician turned bartender. But can a broke musician with a dubious future really be the Mr Perfect Lydia was looking for?
Releases April 5th, 2016!

Why am I waiting? I really, REALLY enjoyed Kylie Scott's Stage Dive series. Like, I seriously love it. (And will someday in the near future mark the books as read on Goodreads and review them... RE-READING them as I do because I heart them!) Plus, just reading the description of this one has me wishing I could grab this book right now. It sounds so good! AND OMG I JUST REALIZED... this is a spin-off to the Stage Dive series! Heck. Yes. Yay, Vaughn's story! SO YEAH. I'm excited for this book!!!


That's what we're waiting on this week! What do you think? What are you waiting on? Leave us a comment and link us up!