This is our version of Waiting on Wednesday but with more cuddles, books we can't wait to cuddle for various reasons.
What are we waiting on this week? THIS!
She wanted a one-night stand...and then he moved in next door.

Paige Bennett is more than content with her life and what she does—and does not—have in it. She's got a supportive family, a great apartment, and the best friend a girl could ask for; so what if her relationships expire faster than a carton of milk? After a disastrous detour courtesy of poor judgment in the boyfriend department, her plan is back on track and her dream job is finally within her grasp. Nothing can make her lose focus now. Well, nothing except the one-night stand she had with her best friend's surrogate brother. The one-night stand she can't stop thinking about.

Adam Reid has always been reliable...the responsible son, the loyal friend, the steady boyfriend. Two years ago, he graduated Magna Cum Laude and is well on his way to making a name for himself at an accounting firm in Denver—a far cry from working as a helper in the Mom and Pop store his parents own in Michigan. But when said store starts failing, he's the only one who can step in and help. So reliable Adam does what he always does, and he comes to the rescue.

Paige thought Adam was a safe bet because he lives halfway across the country. But then suddenly he's moving back to their town, and then into her apartment building, and soon he's worming his way right into her life. If she's not careful, he might sneak his way into her heart, too...
Why am I waiting? I adore this series and this author! Cannot wait for more. Plus, did you read that blurb? Yep, I want to read it.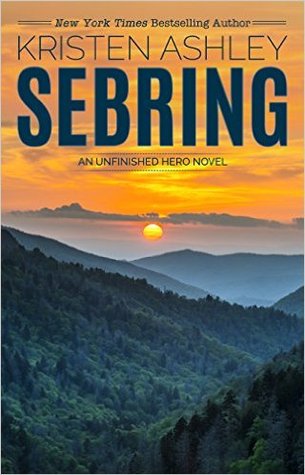 Nick Sebring has issues. Born feeling like an outsider in his own family, growing up under the shadow of a brother who could do anything, Nick isn't that great of a guy. But when this culminates with Nick lashing out to hurt his brother through the woman he loves, Nick turns inward and makes some decisions about the man he intends to be.
And as he does this, he falls in love and truly learns the man that he's grown to be.
When his love is murdered right before Nick's eyes, Nick knows he has to avenge her. He knows how he's going to avenge her. And he has no qualms using Olivia Shade to exact that vengeance.
Olivia Shade has grown up on the outside of her family too. Her problem is that they don't want her outside. They want her all the way in, right under their thumbs. She pays the price for seeking escape and learns her lesson—she'll never see a dawn where she wakes up free.
Then she meets Nick Sebring, and even as she fights it, the hope that died years ago starts to blossom. She can find love. She can have a man of her own. She can be happy. She can be free.
Olivia hopes while Nick schemes.
However, as Nick peels back the layers of all that is Olivia Shade, he finds something surprising. He understands its fragility. He falls in love with its beauty. He seeks to protect it.
But he forgets to protect his Livvie from one thing: Nick Sebring.
Releasing January 11, 2016!
Why am I waiting? Because this is a book by KRISTEN ASHLEY. That right there automatically means I need this book in my life. I love her books so very, very much, and am always looking forward to more. But then there's also the fact that I'm thinking I'm gonna binge this series to kick of my 2016 (because what better way to start a year than a crap ton of KA, am I right?), so I need this book so I can just REEEEEEEAD them ALLLLLLL. I'm not a patient person. *shrugs* So yeah. I'm excited, and I love Kristen Ashley, and YAY!
That's what we're waiting on this week! What do you think? What are you waiting on? Leave us a comment and link us up!