This is my version of Waiting on Wednesday but with more cuddles, books I can't wait to cuddle for various reasons.
What are we waiting on this week? THIS!
Breaking the Rules (Pushing The Limits, #1.5) by Katie McGarry
A summer road trip changes everything in this unforgettable new tale from acclaimed author Katie McGarry
For new high school graduate Echo Emerson, a summer road trip out west with her boyfriend means getting away and forgetting what makes her so... different. It means seeing cool sights while selling her art at galleries along the way. And most of all, it means almost three months alone with Noah Hutchins, the hot, smart, soul-battered guy who's never judged her. Echo and Noah share everything — except the one thing Echo's just not ready for.
But when the source of Echo's constant nightmares comes back into her life, she has to make some tough decisions about what she really wants — even as foster kid Noah's search for his last remaining relatives forces them both to confront some serious truths about life, love, and themselves.
Now, with one week left before college orientation, jobs and real life, Echo must decide if Noah's more than the bad-boy fling everyone warned her he'd be. And the last leg of an amazing road trip will turn... seriously epic.
Why am I waiting? I adore this series and Echo & Noah! Can't wait for more time with them!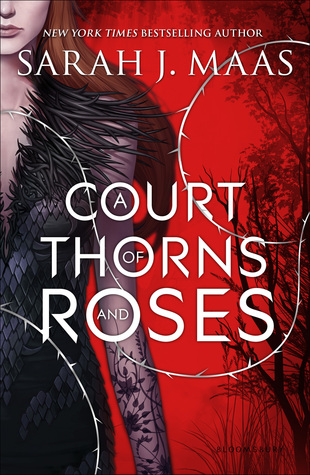 A Court of Thorns and Roses (A Court of Thorns and Roses #1) by Sarah J. Maas
A thrilling, seductive new series from New York Timesbestselling author Sarah J. Maas, blending Beauty and the Beast with faerie lore.
When nineteen-year-old huntress Feyre kills a wolf in the woods, a beast-like creature arrives to demand retribution for it. Dragged to a treacherous magical land she only knows about from legends, Feyre discovers that her captor is not an animal, but Tamlin—one of the lethal, immortal faeries who once ruled their world.
As she dwells on his estate, her feelings for Tamlin transform from icy hostility into a fiery passion that burns through every lie and warning she's been told about the beautiful, dangerous world of the Fae. But an ancient, wicked shadow grows over the faerie lands, and Feyre must find a way to stop it . . . or doom Tamlin—and his world—forever.
Perfect for fans of Kristen Cashore and George R. R. Martin, this first book in a sexy and action-packed new series is impossible to put down!
Why am I waiting? I heart Sarah J. Maas. This book sounds like my cup of tea. Reading the synopsis for this books makes me feel happy pants, and can I please have this book, like, RIGHT NOW?
That's what we're excitedly waiting on! What do you think? What are you waiting on? Let us know in the comments!