This is a weekly bookish meme hosted by MizB at Should Be Reading.
* BE CAREFUL NOT TO INCLUDE SPOILERS!
(Make sure that what you share doesn't give too much away! You don't want to ruin the book for others!)
* Share the title & author, too, so that other TT participants can add the book to their TBR Lists if they like your teasers!
Constantine, King of Dragon Kings is an enigma. Extremely private, he keeps the details of his past secret. Now is your chance to get another glimpse into a certain time of his life - and the people he encounters that change him.
This is a short story involving Constantine from the New York Times bestselling Dark Kings series from Donna Grant.
Teaser...
"I know just how prickly trust is," he stated, his words clipped. "I've felt the cold blade of betrayal, and it isna something one recovers from." (Page 27)
I cannot wait for Con's book. Some healing takes place before but he won't be completely healed until he finds his mate. Have you read this series?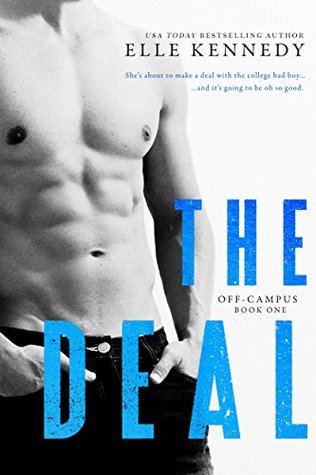 She's about to make a deal with the college bad boy...
Hannah Wells has finally found someone who turns her on. But while she might be confident in every other area of her life, she's carting around a full set of baggage when it comes to sex and seduction. If she wants to get her crush's attention, she'll have to step out of her comfort zone and make him take notice... even if it means tutoring the annoying, childish, cocky captain of the hockey team in exchange for a pretend date.
...and it's going to be oh so good.
All Garrett Graham has ever wanted is to play professional hockey after graduation, but his plummeting GPA is threatening everything he's worked so hard for. If helping a sarcastic brunette make another guy jealous will help him secure his position on the team, he's all for it. But when one unexpected kiss leads to the wildest sex of both their lives, it doesn't take long for Garrett to realize that pretend isn't going to cut it. Now he just has to convince Hannah that the man she wants looks a lot like
him
.
Teaser...
I narrow my eyes. "So my favorite color is black, huh? What makes you think that?"
"Because every frickin' shirt you own is black." She shoots a pointed look at my sweater.
"Maybe that's because black goes with everything--did you ever think about that?" I smirk. "Doesn't mean it's my favorite color."
"Fine, I'll bite. What's your favorite color then?"
I let out a sigh. "It's black."
I'm finally reading this book--for real this time--and it is so good! Though I'm sure y'all already know since I'm basically the last person to read it hahah
Those are our teasers for this week! What do you think? Do you have a teaser to share? Leave us a comment and link us up!