This is a weekly bookish meme hosted by MizB at Should Be Reading.
* BE CAREFUL NOT TO INCLUDE SPOILERS!
(Make sure that what you share doesn't give too much away! You don't want to ruin the book for others!)
* Share the title & author, too, so that other TT participants can add the book to their TBR Lists if they like your teasers!
Kit Jernigan despairs of ever fitting in with her new tight-knit K9 unit. They've been through too much to open their arms to a stranger―and as mysterious fires begin raging across Monroe, she can't convince them to trust her long enough to catch the woman she knows is responsible.

Wesley March, local fire spotter, knows Kit is right, and he's willing to help her prove it. But the more time they spend together, the closer they get...and the more danger they're in. A member of the K9 unit's inner circle is determined to get revenge―no matter who gets burned in the process.
This time, it's personal.
Teaser...
Passing the overgrown, snow-heaped shrubs next to the porch steps, Kit came to an abrupt halt right next to her dog. A grin spread across her face, wider and wider until it ached with a wonderful, righteous burn.
"Good dog." Pulling out Justice's sock monkey, she played a quick game of tug with him--rewarding him for a successful track--before turning to the elderly man sitting on one of the porch steps. She heard Hugh talking on his radio, giving their location. "Hello. You must be Bendsie." (Kindle location 1902)
Oh I loved this scene. The other cops were doubting Justice and when he found this missing person, he got his sock monkey toy as a reward. Loved that.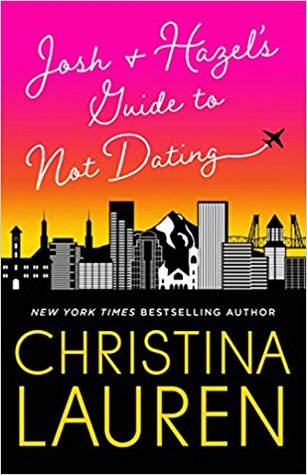 Hazel Camille Bradford knows she's a lot to take—and frankly, most men aren't up to the challenge. If her army of pets and thrill for the absurd don't send them running, her lack of filter means she'll say exactly the wrong thing in a delicate moment. Their loss. She's a good soul in search of honest fun.
Josh Im has known Hazel since college, where her zany playfulness proved completely incompatible with his mellow restraint. From the first night they met—when she gracelessly threw up on his shoes—to when she sent him an unintelligible email while in a post-surgical haze, Josh has always thought of Hazel more as a spectacle than a peer. But now, ten years later, after a cheating girlfriend has turned his life upside down, going out with Hazel is a breath of fresh air.
Not that Josh and Hazel date. At least, not each other. Because setting each other up on progressively terrible double blind dates means there's nothing between them...right?
**Available TODAY!!**
Teaser...
"I'm fine." Josh walks slowly into the kitchen, a new angry bruise the size of a strawberry across his forehead. Winnie trails guiltily behind him. "Just a little slow to start this morning. And in case you were wondering, it's hard to sleep with a sixty-pound dog on your chest."
"She loves you," I say.
He looks at me with a tired but barely restrained smirk. "Her love is about as suffocating as yours."
I smile brightly at him from the other side of the island. "You say the nicest things."
As you may have seen in
my review
yesterday, I LOVED this book! So cute and funny and I happily binge-read the whole thing in one sitting. Highly recommend picking this one up, friends!!
Those are our teasers for this week! What do you think? Do you have a teaser to share? Leave us a comment and link us up!