Hi, friends! So we're at the time of the year where I want to read some very specific things. Now, you'd think I mean that I want to read holiday books or winter books or whatever. But no, I just tend to have some somewhat random books come to mind this time of the year. So I figured I'd tell y'all a few of these and maybe if you haven't read them yet, you could pick them up and read them and love them too just like I do! Or not. It's up to you.
So! Here goes.
Tiger's Curse by Colleen Houck
This is actually the book that inspired this post. I am strongly considering re-reading this one soon because it will NOT get out of my head. This one has an actual reason that makes sense, though -- the first time I read this beauty, it was Christmas time. Like, I specifically remember reading it on Christmas Eve in 2012. Now it's just on my mind around Christmas every. single. year. :)
The Raven Boys by Maggie Stiefvater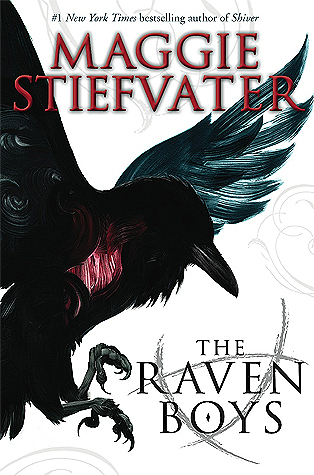 For me, this will actually end up being me reading The Raven King. But for this list, I say dive into the series! Why? Because this cast of characters will dig their way into your heart and it is amazing. Plus, Maggie Stiefvater's writing is lovely. And as a whole, it'd be such a cozy read!
Six of Crows by Leigh Bardugo
Haven't read the Grisha trilogy yet? DOESN'T MATTER, PICK UP SOC. Seriously. This is the duology everyone needs in their lives. These cunning, stunning characters will worm their way into your soul and then I swear you will never be the same and it's the best experience. What better time to feel that love than the holiday season???
Coffeehouse Angel by Suzanne Selfors
Do you have a reading goal for the year you're trying to reach? Do you need a fun, quick read to help you reach it? BAM, right here is the book for you, my friend. This book is cute and funny and such a gem that I wish more people talked about! It's one of my absolute favorites and would be a great one to pick up right about now!
Fangirl by Rainbow Rowell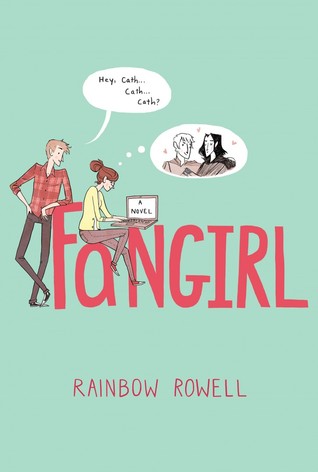 I swear, I tried so hard to not put this one on the list because I feel like most of this list is me being a broken record telling you my favorite books but I can't help myself. If you need some cheering up, FANGIRL is the book for you. Or, more accurately, LEVI is the book boy for you. He's the biggest sweetheart you'll ever read. Ever. (Honestly, though, if you haven't read this book yet please do! It's a delight!)
Take a Bow by Elizabeth Eulberg
AKA my favorite Elizabeth Eulberg book. Oh, and back to that looking for a book to read to reach your goal thing? This is another one! It's short, it's sweet, and it is SO. FREAKING. GOOD. Give yourself the joy of reading about Emme and Ethan (and Carter and Sophie, but let's be honest -- Emme and Ethan steal the show).
Those are just a few books I rec to all you lovelies who enjoy YA! What do you think? Have you read any of these, or do any appeal to you? Would you ever want me to make another list like this?? Leave a comment and let me know! :)