This is a weekly bookish meme hosted by MizB at
Should Be Reading
.
To participate you:
* Grab your current read
* BE CAREFUL NOT TO INCLUDE SPOILERS!
(Make sure that what you share doesn't give too much away! You don't want to ruin the book for others!)
* Share the title & author, too, so that other TT participants can add the book to their TBR Lists if they like your teasers!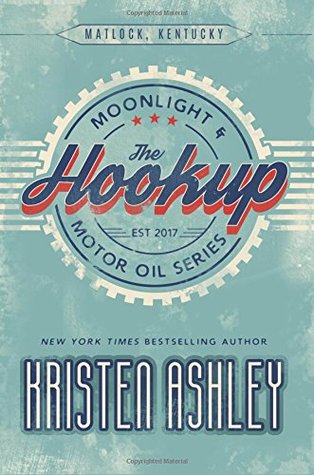 When the new girl in town, Eliza "Izzy" Forrester decides to hit the local drinking hole, she's not ready to meet the town's good, solid guy. She's definitely not prepared to engage in her very first hookup with him.
Then Izzy wakes up the next morning in Johnny Gamble's bed and good girl Izzy finds she likes being bad for Johnny.
Even so, Izzy feels Johnny holding her at arm's length. But Johnny makes it clear he wants more and Izzy already knows she wants as much of hot-in-bed, sweet-out-of-it Johnny Gamble.
Floating on air thinking this is going somewhere, Izzy quickly learns why Johnny holds distant.
He's in love with someone else. Someone who left him and did it leaving him broken. Whoever was up next would be runner up, second best. Knowing the stakes, Izzy will take what she can get from the gentleman that's Johnny Gamble. And even knowing his heart might never mend, Johnny can't seem to stay away from Izzy.
Until out of nowhere, his lost love comes back to town. He's not going back, but Johnny still knows the right thing to do is let Izzy go.
And Izzy knew the stakes, so she makes it easy and slips through his fingers.
But that's before Johnny realizes Eliza moved to town to escape danger that's been swirling around her.
And that's why Johnny decides to wade in.
That and the fact Eliza Forrester makes breakfast with a canary singing on her shoulder and fills out tight dresses in a way Johnny Gamble cannot get out of his head.
Teaser...
Then I said, "Thanks for letting me have the chair with the view."
"I got a chair with a view too," he replied, his eyes on me telling me what his view was. "And mine's better."
Why yes, I did dive directly into this beautiful book the moment it landed on my kindle a couple of hours ago. And yes, I am FLYING through it and enjoying the heck out of every moment. Can this book just never end???


That's our teaser for this week! What do you think? Do you have a teaser to share? Leave us a comment and link us up!