Hi, friends! So I was originally going to talk about books I've DNFed today, but then I realized that it is officially DECEMBER. Which means I am even more beyond ready for the holiday season and want to spread the excitement -- with a giveaway! This holiday anthology is the perfect way to welcome the season, yes? Read more about it and enter the giveaway below!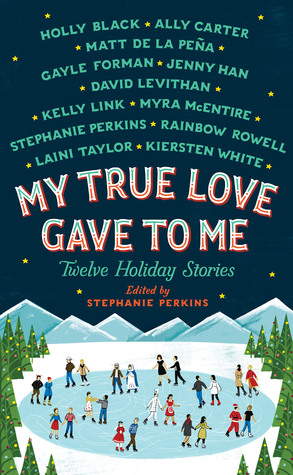 If you love holiday stories, holiday movies, made-for-TV-holiday specials, holiday episodes of your favorite sitcoms and, especially, if you love holiday anthologies, you're going to fall in love with
My True Love Gave To Me: Twelve Holiday Stories
by twelve bestselling young adult writers, edited by international bestselling author Stephanie Perkins. Whether you enjoy celebrating Christmas or Hanukkah, Winter Solstice or New Year's there's something here for everyone. So curl up by the fireplace and get cozy. You have twelve reasons this season to stay indoors and fall in love.
- One winner will receive a copy of My True Love Gave to Me
- INT (as long as The Book Depository ships to you)