This is our version of Waiting on Wednesday but with more cuddles, books we can't wait to cuddle for various reasons.
What are we waiting on this week? THIS!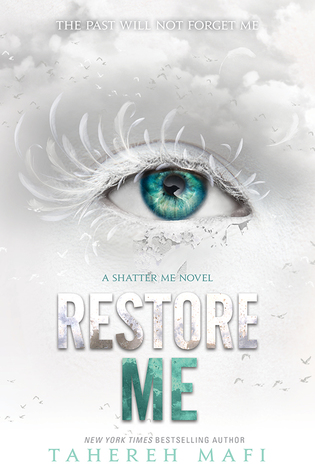 Juliette Ferrars thought she'd won. She took over Sector 45, was named the new Supreme Commander, and now has Warner by her side. But she's still the girl with the ability to kill with a single touch—and now she's got the whole world in the palm of her hand. When tragedy hits, who will she become? Will she be able to control the power she wields and use it for good?
Releases March 6th, 2018!
Why am I waiting? I just recently finished reading the original Shatter Me trilogy and I NEED MORE. I need to know what happens next, I need more Warner, and above all I need more Kenji. Plus, this one is going to be in dual POV which means we get more from Warner's mind -- which I LOVED in Destroy Me. I'm so excited!!
That's what we're waiting on this week! What do you think? What are you waiting on? Leave us a comment and link us up!