This is our version of Waiting on Wednesday but with more cuddles, books we can't wait to cuddle for various reasons.
What are we waiting on this week? THIS!
From the New York Times bestselling author of the Marked Men books comes the second installment in the Saints of Denver series featuring a bad girl and a by the book attorney who could be her salvation...or her ruin.
Avett Walker and Quaid Jackson's worlds have no reason to collide. Ever. Quaid is a high powered criminal attorney as slick as he is handsome. Avett is a pink-haired troublemaker with a bad attitude and a history of picking the wrong men.
When Avett lands in a sea of hot water because of one terrible mistake, the only person who can get her out of it is the insanely sexy lawyer. The last thing on earth she wants to do is rely on the no-nonsense attorney who thinks of her as nothing more than a nuisance. He literally has her fate in his hands. Yet there is something about him that makes her want to convince him to loosen his tie and have a little fun…with her.
Quaid never takes on clients like the impulsive young woman with a Technicolor dye job. She could stand to learn a hard lesson or two, but something about her guileless hazel eyes intrigues him. Still, he's determined to keep their relationship strictly business. But doing so is becoming more impossible with each day he spends with her.
As they work side-by-side, they'll have to figure out a way to get along and keep their hands off each other—because the chemistry between them is beyond charged.
Why am I waiting? Let's start with the author, love her writing, her guys and her stories. Loved the first book in this series. Loved the series it spun off from. Yep, I'm excited!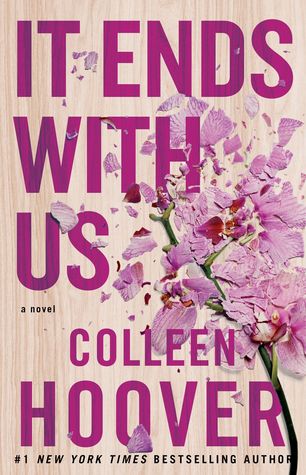 Lily hasn't always had it easy, but that's never stopped her from working hard for the life she wants. She's come a long way from the small town in Maine where she grew up. She graduated from college, moved to Boston, and started her own business. So when she feels a spark with a gorgeous neurosurgeon named Ryle Kincaid everything in Lily's life suddenly seems almost too good to be true.
Ryle is assertive, stubborn, and maybe even a little arrogant. He's also sensitive, brilliant and has a total soft spot for Lily; and the way he looks in scrubs certainly doesn't hurt. Lily can't get him out of her head, but Ryle's complete aversion to relationships is disturbing. Even as Lily finds herself becoming the exception to his no dating rule, she can't help but wonder what made him that way in the first place.
As questions about her new relationship overwhelm her, so do thoughts of Atlas Corrigan, her first love and a link to the past she left behind. He was her kindred spirit, her protector. When Atlas suddenly reappears everything Lily has built with Ryle is threatened.
With this bold and deeply personal novel Colleen Hoover delivers a heart-wrenching story that breaks exciting new ground for her as a writer. Combining a captivating romance with a cast of all too human characters, "It Ends with Us" is an unforgettable tale of love that comes at the ultimate price.

Why am I waiting? Because this is a book by Colleen Hoover. OF COURSE I'm excited for it! And also nervous. Because feels. But mostly excited!!! (Also, look at that cover. I freaking love it.)


That's what we're waiting on this week! What do you think? What are you waiting on? Leave us a comment and link us up!