This is a weekly bookish meme hosted by MizB at
Should Be Reading
.
To participate you:
* Grab your current read
* Open to a random page
* Share two (2) "teaser" sentences from somewhere on that page
* BE CAREFUL NOT TO INCLUDE SPOILERS!
(Make sure that what you share doesn't give too much away! You don't want to ruin the book for others!)
* Share the title & author, too, so that other TT participants can add the book to their TBR Lists if they like your teasers!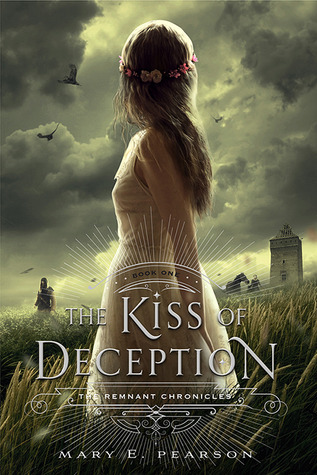 A princess must find her place in a reborn world.
She flees on her wedding day.
She steals ancient documents from the Chancellor's secret collection.
She is pursued by bounty hunters sent by her own father.
She is Princess Lia, seventeen, First Daughter of the House of Morrighan.
The Kingdom of Morrighan is steeped in tradition and the stories of a bygone world, but some traditions Lia can't abide. Like having to marry someone she's never met to secure a political alliance.
Fed up and ready for a new life, Lia flees to a distant village on the morning of her wedding. She settles in among the common folk, intrigued when two mysterious and handsome strangers arrive—and unaware that one is the jilted prince and the other an assassin sent to kill her. Deceptions swirl and Lia finds herself on the brink of unlocking perilous secrets—secrets that may unravel her world—even as she feels herself falling in love.
Teaser...
Today was the day a thousand dreams would die and a single dream would be born.
The wind knew. It was the first of June, but cold gusts bit at the hilltop citadelle as fiercely as deepest winter, shaking the windows with curses and winding through drafty halls with warning whispers. There was no escaping what was to come.
These are the first sentences of chapter one. I usually go for teasers at least a little farther in, but I just cannot get over how amazing of a beginning this is. It's beautiful, and I am so excited to dive farther into this story! Especially since I've had friends pushing me to read this one for a while now. About time I got to it! :)
That's our teaser for this week! What do you think? Do you have a teaser to share? Leave us a comment and link us up!