This is our version of Waiting on Wednesday but with more cuddles, books we can't wait to cuddle for various reasons.
What are we waiting on this week? THIS!
When Gia Montgomery's boyfriend, Bradley, dumps her in the parking lot of her high school prom, she has to think fast. After all, she'd been telling her friends about him for months now. This was supposed to be the night she proved he existed. So when she sees a cute guy waiting to pick up his sister, she enlists his help. The task is simple: be her fill-in boyfriend— two hours, zero commitment, a few white lies. After that, she can win back the real Bradley.

The problem is that days after prom, it's not the real Bradley she's thinking about, but the stand-in. The one whose name she doesn't even know. But tracking him down doesn't mean they're done faking a relationship. Gia owes him a favor and his sister intends to see that he collects: his ex-girlfriend's graduation party — three hours, zero commitment, a few white lies.

Just when Gia begins to wonder if she could turn her fake boyfriend into a real one, Bradley comes waltzing back into her life, exposing her lie, and threatening to destroy her friendships and her new-found relationship.
Why am I waiting? It sounds like I'd love it. I love those pretending boyfriend situations that end up being something besides pretending! Can't wait.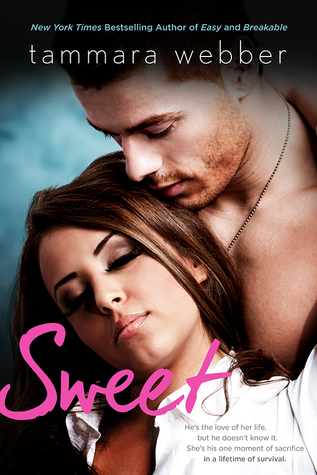 He's the love of her life, but he doesn't know it.
She's his one moment of sacrifice in a lifetime of survival.
He was damaged and wild, but resilient.
She's always been obedient. Now she's restless.
Home for the summer between college and med school, Pearl Torres Frank knows two things: Boyce Wynn is the embodiment of everything she should run from, and everything she wants to run to. Rebellious and loud. Unconcerned with society's opinion of him. Passionate. Strong. Dangerous.
And one more trait he hides from everyone but her:
Sweet.
(A Contours of the Heart novel - can be read as a standalone story)
Why am I waiting? This book sounds so so so good! I've had all of Tammara Webber's books on my TBR for literally forever, and this is another one for me to add because it looks FABULOUS. I want it in my hands. Plus, Val just finished reading this one and loved it. No doubt I'll enjoy it, too!
That's what we're waiting on this week! What do you think? What are you waiting on? Leave us a comment!