This is our version of Waiting on Wednesday but with more cuddles, books we can't wait to cuddle for various reasons.
What are we waiting on this week? THIS!
A breezy, sexy contemporary YA about falling in love with your best friend, from Wattpad phenom Sarah White.
Mackenzie Clark has been best friends with Nolan Walker for as long as she can remember. She's shared everything with him, from adventures with their families and days lounging at the beach, to long talks about their friends and her journey with type 1 diabetes. The only thing she hasn't shared is the fact that she is in love with him.
Now in their senior year of high school, Mackenzie and Nolan know that in a few short months everything will change as they head off to different colleges. Determined to make the most of the time they still have left, they come up with a list of things they want to do together before graduation. But as they make their way through everything from toilet papering the school bully's house to having a backyard camp-out like the ones they had when they were kids, Mackenzie can't help feeling that she's left the most important thing off the list: telling Nolan how she feels. But when confessing her love could jeopardize the incredible relationship they already have, is honesty really the best policy?
Why am I waiting? I do love a good friends to lovers kinda story. This one is YA and add a little more to that idea. Interesting.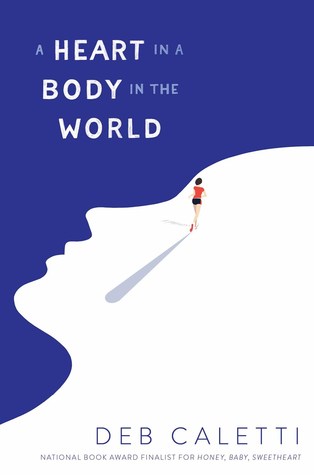 When everything has been taken from you, what else is there to do but run?
So that's what Annabelle does—she runs from Seattle to Washington, DC, through mountain passes and suburban landscapes, from long lonely roads to college towns. She's not ready to think about the why yet, just the how—muscles burning, heart pumping, feet pounding the earth. But no matter how hard she tries, she can't outrun the tragedy from the past year, or the person—The Taker—that haunts her.
Followed by Grandpa Ed in his RV and backed by her brother and two friends (her self-appointed publicity team), Annabelle becomes a reluctant activist as people connect her journey to the trauma from her past. Her cross-country run gains media attention and she is cheered on as she crosses state borders, and is even thrown a block party and given gifts. The support would be nice, if Annabelle could escape the guilt and the shame from what happened back home. They say it isn't her fault, but she can't feel the truth of that.
Through welcome and unwelcome distractions, she just keeps running, to the destination that awaits her. There, she'll finally face what lies behind her—the miles and love and loss…and what is to come.
Releases September 18th, 2018!
Why am I waiting? Because I am such a huge fan of Deb Caletti! She's one of my favorite YA contemporary authors, and I am so excited to get another of her books in my hands. (Also, let me use this moment to rec her novel STAY, aka my fav by her to date. It's SO GOOD.) But also, this synopsis sounds terrific. I can't wait to read this one!


That's what we're waiting on this week! What do you think? What are you waiting on? Leave us a comment and link us up!