Who doesn't LOVE a good swoon?! We love them for sure! Check out our swoon below and then add to the fun.
Post anything that made you swoon, past or present read. Include the cover, blurb and links. Please no spoilers.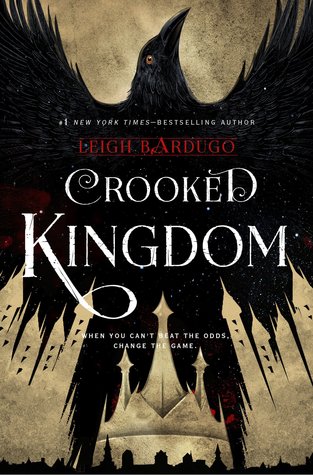 Kaz Brekker and his crew have just pulled off a heist so daring even they didn't think they'd survive. But instead of divvying up a fat reward, they're right back to fighting for their lives. Double-crossed and left crippled by the kidnapping of a valuable team member, the crew is low on resources, allies, and hope. As powerful forces from around the world descend on Ketterdam to root out the secrets of the dangerous drug known as jurda parem, old rivals and new enemies emerge to challenge Kaz's cunning and test the team's fragile loyalties. A war will be waged on the city's dark and twisting streets―a battle for revenge and redemption that will decide the fate of magic in the Grisha world.
Teaser...
"I would come for you," he said, and when he saw the wary look she shot him, he said it again. "I would have come for you. And if I couldn't walk, I'd crawl to you, and no matter how broken we were, we'd fight our way out together--knives drawn, pistols blazing. Because that's what we do. We never stop fighting."
I believe this may be my favorite quote of this series. It stabs me in the heart every single time, and also kind of totally makes me cry, and I freaking LOVE it. If you haven't read these books yet, friends, I highly recommend you giving them a shot!
That's our swoon this week! What about you? Leave us a comment & a link.