The fabulous girls over at
YA Bound
created this super HOT meme. Here's how it works.
From the book you're currently reading, or one you just finished, tell us what made you SWOON. What got your heart pounding, your skin tingling, and your stomach fluttering.
Shout it out on Twitter with the hashtag #YABound, post it here in the comments, or grab the adorable button above and share it on your blog! I want to know & so do the chicks at YABound!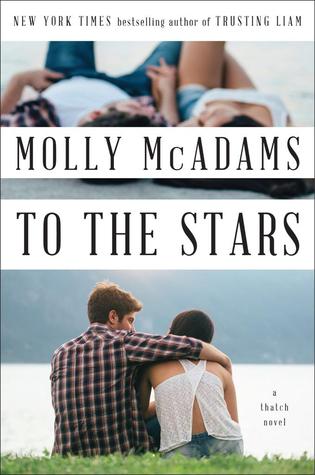 Source: e-ARC provided by the publisher in exchange for a fair and honest review.
In the second standalone book in New York Times and USA Today bestselling author Molly McAdams' Thatch series, Knox Alexander must convince his long-time love Harlow Evans that they're meant to be together.
He promised to wait for her.
She told him he was wasting his time.
Not waiting for him ended up being the biggest mistake of her life.
When they were younger, Knox Alexander swore to Harlow Evans that he would wait for her to turn eighteen so they could be together. But that was two and a half years away, and Harlow couldn't ask him to give up all the fun and thrills of going away to college for her. As the years passed, Knox remained a constant in her life but when her eighteenth birthday came around, Harlow's heart belonged to someone else.
Every day for the last four years, Harlow has been haunted by that fateful choice. And though he may appear unaffected by what happened in their past, Knox has always tried to fill the void Harlow left. But when he comes stumbling back into her life and refuses to leave, will Harlow finally let him into her heart…?
Book Links:
Swoon...
"I love you to the moon and back." My eyes fell to my dresser, where my monthly bouquet of red poppies sat. These had come just a few days ago. The card, as always, had read: I'm still waiting for you.
"To the moon?" A deep, husky laugh filled the other end of the phone. "The moon isn't that far, Harlow."
"Isn't it?"
"No. Not far enough." There were a few beats of silence before he confessed, "I want to love you to the stars."
That's our swoon for this week! What do you think? Do you have a swoon to share? Leave us a comment and link us up!