Hi, friends! So I watched a booktube video the other day called Books I Will Not Read. (
Here's the video if you want to see it
.) And it got me thinking about the books that I've decided I'm just...not planning on reading. So I figured I'd make a post about some of them!
Before I get into this, a quick note: the bottom line of all this is that my personal preference steers me away from these books. I'm not choosing them because I HATE them or think badly of anyone who enjoys the books. I, personally, just don't plan on reading them.
Okay? Okay. So here goes!
All the Bright Places by Jennifer Niven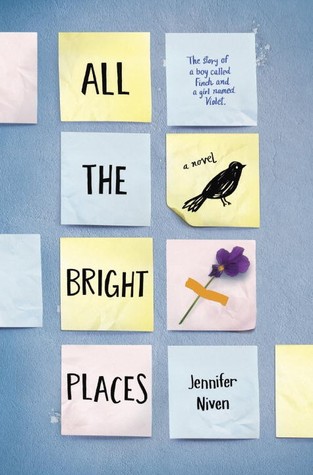 This book is actually why I'm making this post. It's the first book that comes to mind whenever the topic of 'popular books I don't want to read/haven't read' comes up. I know a lot of people loved this book. It resonated with them, gave them feelings, etc. However, the subject matter alone makes me hesitate with this one. I'm *very* picky about which books tackling this topic I actually read. But then, I've also read a spoiler about what happens in the book and....well. Yeah. All the Bright Places is Not For Me.
The Lightning Thief (& the entire Percy Jackson series) by Rick Riordan
I'm really bummed about this one because I've heard glowing things, but I think I just missed the boat on it. If I'd picked it up when I was younger, and I SO SURE I would have been super into this book and series. Now, though, I think my reading tastes are a little older. Therefore, I have no current plans to read this series. That said, if at some point in the future I get the urge to pick these up, I totally will!
The Becoming of Noah Shaw (& the entire Shaw Confessions trilogy) by Michelle Hodkin
I *really enjoyed* The Unbecoming of Mara Dyer. And I still need to read/plan to read the last two books in that trilogy. But based on things I've seen about this book, Noah Shaw's continuation is very much not up my alley. So I plan to sit this trilogy out. *shrugs*
The Continent by Keira Drake
There is such a mess surrounding this book. It has a racist premise, the author has been accused of sexual harassment... and, honestly, The Continent doesn't sound amazing anyway. I'd rather spend my time reading other things.
This is War (& the Checkmate duet/...series?) by Kennedy Fox
So I'm actually kind of mad about this one. Because everyone--and I mean EVERYONE--on Instagram went wild for this series. "Such great romance!" they said. "The couple is perfect for each other!" they said. "So many swoons!" they said. Well. HA. HAHA. HAHAHAHA. Because no. I knew this was a hate to love romance, but how far that hate goes...nope. Not for me. I'm being vague in case any of y'all haven't read it and want to so I don't spoil it. But based on many reviews all saying the same certain thing(s) happen in this book/duet, I am so not interested. I'm not sure about the rest of the Checkmate series. I know it's a set of three duets with three different couples, but if the first duet contains things that I hate, I'm wary of the other two duets, you know?
(Sorry, kind of, for that little rant. Heh.)
Me Before You by Jojo Moyes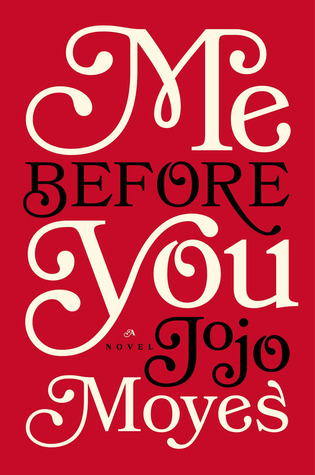 The subject matter of this novel makes me cautious in and of itself. But based on what I've heard, this book is just Not For Me. At all. Like, not even a little bit. Partly because of how it ends but also because it's so sad. I don't plan to read this book, and I don't plan to watch the movie...regardless of the fact that so many people are like IT'S GREAT. Maybe it is, but I don't think I'm going to enjoy it. *shrugs*
Okay, so that's a few books I don't plan on reading. Sorry (kind of) if any of your favorites made this list. I'm glad *you* loved them even if I don't think I will! Now tell me:
What books do you not plan on reading??