Jess has an extra ARC by one of her favorite YA contemporary authors she's been meaning to give away for a while -- and we figured now's as good a time as any to pass it along to one of you lovelies. Check out the awesome book below and enter to win! :)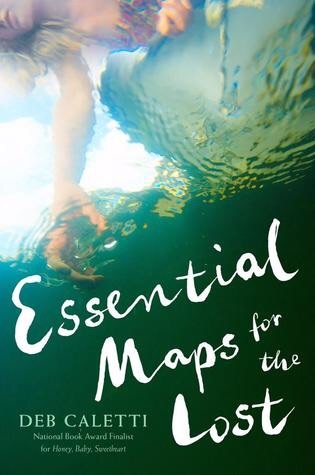 When Madison makes a startling discovery, the body of a dead woman floating in the middle of a lake, the summer after her senior year becomes more complicated than she ever expected.
Madison (Mads to everyone who knows her) is staying with her aunt and uncle in Seattle after graduating from high school. Being away from her needy, unstable mother who's been pressuring her to take over the family business is such a relief. Now all Mads has to worry about is taking classes, swimming laps, and fighting off the sadness that threatens to overtake her.
That is, until the traumatic moment Mads collides with a body in the middle of the lake. After swimming the body back to shore, Mads becomes obsessed with uncovering the identity of the woman and what drove her to leap off of the Aurora Bridge. Determined to discover more, Mads parks outside the woman's home and sees the woman's son: the sweet and tormented Billy Youngwolf Floyd.
Through a series of not-so-happenstance meetings, Mads and Billy realize that desperate mothers and rescue missions are not the only thing that bonds them. Billy carries a map in his pocket; the one of the museum from The Mixed-Up Files of Mrs. Basil E. Frankweiler; and it's his dream to visit the museum one day. And though book-loving Mads is expected to return home to her already-decided future, her dream is to run away to a life of her choosing.
As the unlikely pair fall hard for each other and as the summer draws to a close, Billy and Mads must decide whose story to follow: their family's or their own.
- ARC copy
- US only