Hi, friends! We ended up getting sent an extra ARC of The Hearts We Sold by Emily Lloyd-Jones, so we figured we'd pass if on to one of you lovely people. Read more about the book (which releases August 8th) below, and enter to win an ARC! :)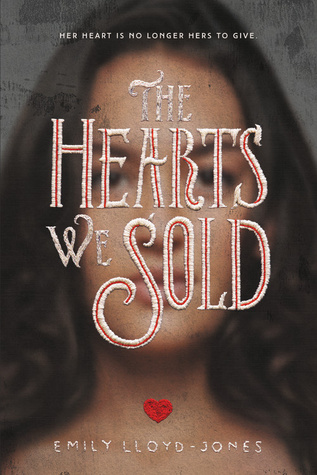 When Dee Moreno makes a deal with a demon—her heart in exchange for an escape from a disastrous home life—she finds the trade may have been more than she bargained for. And becoming "heartless" is only the beginning. What lies ahead is a nightmare far bigger, far more monstrous than anything she could have ever imagined.
With reality turned on its head, Dee has only a group of other deal-making teens to keep her grounded, including the charming but secretive James Lancer. And as something grows between them amid an otherworldy ordeal, Dee begins to wonder: Can she give someone her heart when it's no longer hers to give?
- ARC copy
- US only