This is a weekly bookish meme hosted by MizB at
Should Be Reading
.
To participate you:
* Grab your current read
* BE CAREFUL NOT TO INCLUDE SPOILERS!
(Make sure that what you share doesn't give too much away! You don't want to ruin the book for others!)
* Share the title & author, too, so that other TT participants can add the book to their TBR Lists if they like your teasers!
First in a gripping paranormal romantic suspense duo by a Golden Heart finalist debut author whose clinical work gives her chilling insights...
Cursed with a terrible gift...
Criminal investigator Xander Stone doesn't have to question you—he can hear your thoughts. Scarred by lightning, burdened with a power that gives him no peace, Xander struggles to maintain his sanity against the voice that haunts him day and night—the voice of a woman begging him to save her.
A gift that threatens to engulf them...
Isleen Walker has long since given up hope of escape from the nightmare of captivity and torture that is draining her life, her mind, and her soul. Except...there is the man in her feverish dreams, the strangely beautiful man who beckons her to freedom and wholeness. And when he comes, if he comes, it will take all their combined fury and faith to overcome a madman bent on fulfilling a deadly prophecy.
Teaser...
The scraping squeal of the door being opened practically lacerated his ear drums. He clamped his hands tight over his ears. The frequency connection opened, the pain of it a fist to the temple. Without meaning to, Xander flinched and held his breath until the thudding in his head became part of his body's rhythm. He removed his hands from his ears and sat up straighter while the officer cuffed the suspect to the metal table.
Asshole acts like a spoiled brat just 'cause he's a special consultant to the BCI. With a face like that, he probably hasn't been laid in a decade. The officers thoughts where in line with how every other officer looked at him.
"Try six hours ago.", Zander said to the officer. Then locked his attention on the Prairie murder. (Kindle location 2216)
Really enjoying this one! Different and it has me trying to figure things out. Like that. A lot.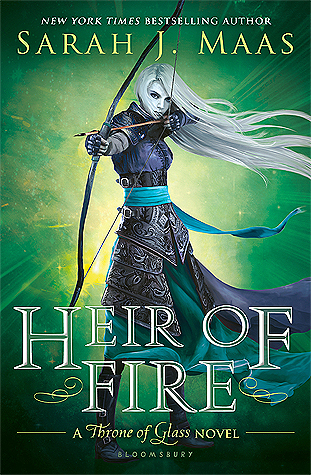 Celaena has survived deadly contests and shattering heartbreak―but at an unspeakable cost. Now, she must travel to a new land to confront her darkest truth . . . a truth about her heritage that could change her life―and her future―forever. Meanwhile, brutal and monstrous forces are gathering on the horizon, intent on enslaving her world. Will Celaena find the strength to not only fight her inner demons, but to take on the evil that is about to be unleashed?
The bestselling series that has captured readers all over the world reaches new heights in this sequel to the
New York Times
best-selling
Crown of Midnight
. Packed with heart-pounding action, fierce new characters, and swoon-worthy romance, this third book will enthrall readers from start to finish.
Teaser...
He unfastened his cloak. "Because I said so, that's why." And she might have told him it was the worst gods-damned reason she had ever heard, and that he was an arrogant prick, had he not tossed her his cloak--dry and warm. Then he dropped his jacket in her lap, too.
When he turned to go back to the fortress, she followed him.
I freaking love this series and it's about TIME I worked on getting caught up. I'm a little less than halfway through now and enjoying it so much. I like the new characters (especially Aedion, and I'm warming up to Rowan) and I am so excited to see where this story goes!
Those are our teasers for this week! What do you think? Do you have a teaser to share? Leave us a comment and link us up!