Who doesn't LOVE a good swoon?! We love them for sure! Check out our swoon below and then add to the fun.
Post anything that made you swoon, past or present read. Include the cover, blurb and links. Please no spoilers.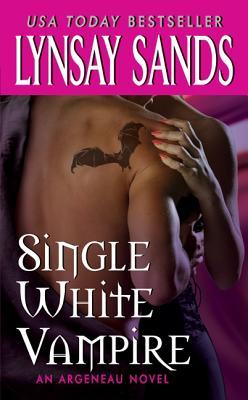 The third book in her phenomenal Argeneau vampire series, Single White Vampire by the incomparable Lynsay Sands is an unadulterated delight! This paranormal romance classic follows the romantic adventures of a dark and handsome immortal who writes paranormal romances, and who'd love to sink his teeth into his sexy new editor. When it comes to red hot vampire love stories, New York Times and USA Today bestseller Lynsay Sands is Queen of the Night!
Swoon...
Luc dropped to sit on the couch, still holding her hand. "We can take care of your need for blood, then go back--"
"Kate," Lucern interrupted.
"What?" she asked warily.
"I do not need blood." He tugged her off balance and into his lap. "All I need is you."
This is my favorite one of the series so far -- I love Luc and Kate!
That's our swoon this week! What about you? Leave us a comment & a link.