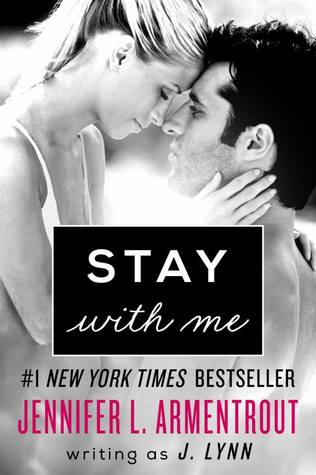 Source: Review e-book copy provided by the publisher via Edelweiss in exchange for a fair and honest review.
At 21, Calla hasn't done a lot of things. She's never been kissed, never seen the ocean, never gone to an amusement park. But growing up, she witnessed some things no child ever should. She still carries the physical and emotional scars of living with a strung-out mother, Mona—secrets she keeps from everyone, including her close circle of college friends.

But the safe cocoon Calla has carefully built is shattered when she discovers her mom has stolen her college money and run up a huge credit card debt in her name. Now, Calla has to go back to the small town she thought she'd left behind and clean up her mom's mess again. Of course, when she arrives at her mother's bar, Mona is nowhere to be found. Instead, six feet of hotness named Jackson James is pouring drinks and keeping the place humming.

Sexy and intense, Jax is in Calla's business from the moment they meet, giving her a job and helping her search for Mona. And the way he looks at her makes it clear he wants to get horizontal . . . and maybe something more. Before Calla can let him get close, though, she's got to deal with the pain of the past—and some very bad guys out to mess her up if she doesn't give them her mom.
Review...
Whenever I write a review for a JLA book, I always say that it is no secret how much I adore Jen. Her books are my favorite, and it always makes me happy dance when it's time to start a new one. So it's safe to say I kind of cried a little when this book landed in my inbox. SO HAPPY. I've been loving this series and its characters. I often flip open my copy of Wait for You and giggle over Cam's cookies. Or grab my Kindle and swoon over Jase. This series is so near and dear to me, and Stay with Me was the PERFECT addition!
I swear, Calla is a girl after my own heart. I mean, I don't think I'm actually anything like her (she's way cooler), but I fell for her humor and inner dialogue so quick. And then there was her use of the word DUMB. I know that sounds like something weird or silly, but in that I am the SAME EXACT WAY. Honestly, Val laughs at me all the time because we'll be on the phone and I'll just be like dumbdumbdumb. So yeah. And then there was Calla's situation, which was a doozy. She got through it all, though, and I loved her growth as she did.
And then there is Jackson James. Can y'all just excuse me for a moment because SERIOULY. *fans self* Jax. Guys. JAX. It's so difficult to sit here and think of loving someone more than Cam, but...goodness. I just do not know anymore. Jax gave him a run for his money. Jax is so wonderful. He's sweet and caring, and he has his own past, but he is the perfect mix of badass and sweetness. Plus, he calls Calla honey. I freaking love that.
So the characters in this book were fabulous. Of course. Calla and Jax freaking rocked. And then the side characters--particularly Katie, who was hilarious!--were great, too. We got to see characters from the previous books in the series, and I always enjoy seeing that awesome. Ollie is a goof and I heart him.
The actual story and plot...there was so much to this book. I was pulled in right from the beginning, and then as the story progressed I was glued to this novel. It's a long book, but it really does fly by. The characters, humor, and plot make this book one that is so easy to whip through. Then there's the mystery and even suspense, and I can't even explain this right now (because you need to read it and experience it yourself!) but I enjoyed this whole entire thing. I want to go cuddle the book right now, that's how much I loved it.
I loved this book so much I can't even think of adequate words. I'm going to be trying to sleep later and thinking of a bunch of really cool things that SHOULD HAVE been in this review. Because that's how I roll.
Overall, I could not have dreamed up a better addition to this series. Stay with Me had me all over the place with swoons and mystery and laughs. There are not enough words to describe how much I love this book! And I can't wait to get into Roxy and Reece's story next in Fall with Me!
5 stars - So much awesome packed into one fabulous, swoon-worthy story!
Val loved Stay with Me just as much as I did! You can check out her review by clicking the image below.
**About the Author**
# 1 NEW YORK TIMES and USA TODAY Bestselling author Jennifer lives in Martinsburg, West Virginia. All the rumors you've heard about her state aren't true. When she's not hard at work writing. she spends her time reading, working out, watching really bad zombie movies, pretending to write, and hanging out with her husband and her Jack Russell Loki.
Her dreams of becoming an author started in algebra class, where she spent most of her time writing short stories….which explains her dismal grades in math.
Jennifer writes young adult paranormal, science fiction, fantasy, and contemporary romance. She is published with Spencer Hill Press, Entangled Teen and Brazen, Disney/Hyperion and Harlequin Teen. Her book Obsidian has been optioned for a major motion picture and her Covenant Series has been optioned for TV.
She also writes adult and New Adult romance under the name J. Lynn. She is published by Entangled Brazen and HarperCollins.
Author Links: