This is a weekly bookish meme hosted by MizB at Should Be Reading.
* BE CAREFUL NOT TO INCLUDE SPOILERS!
(Make sure that what you share doesn't give too much away! You don't want to ruin the book for others!)
* Share the title & author, too, so that other TT participants can add the book to their TBR Lists if they like your teasers!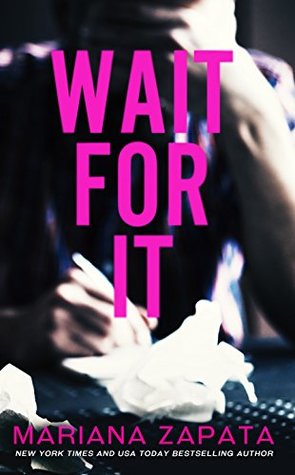 If anyone ever said being an adult was easy, they hadn't been one long enough. Diana Casillas can admit it: she doesn't know what the hell she's doing half the time. How she's made it through the last two years of her life without killing anyone is nothing short of a miracle. Being a grown-up wasn't supposed to be so hard. With a new house, two little boys she inherited the most painful possible way, a giant dog, a job she usually loves, more than enough family, and friends, she has almost everything she could ever ask for. Except for a boyfriend. Or a husband. But who needs either one of those?
Teaser...
"Dallas," I whispered. "You really don't owe me anything. How many times d I have to tell you that?"
"None. Stop wasting your breath."
Did he stop what he was doing? No. He didn't.
"You are so fucking stubborn," I said.
"Pot meet your kettle."
I've been re-reading this one since I am bouncing off the walls waiting for Luna and the Lie, and my heart is supremely happy :)
That's our teaser for this week! What do you think? Do you have a teaser to share? Leave us a comment and link us up!